Co-op Money credit union members working on 'step-in rights' project against backdrop of more expensive than expected new Oracle Flexcube banking system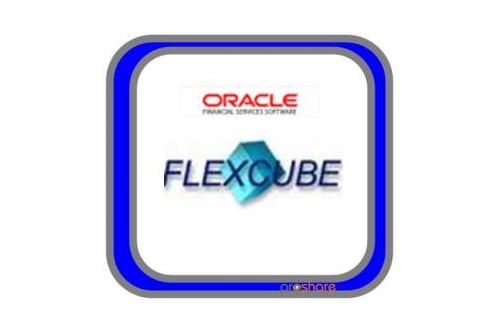 By Gareth Vaughan
Some of the country's credit unions are working on a project to give them "step-in rights" for delivery of key services, enabling them to operate independently if necessary, in what's being compared to the Reserve Bank enforcing its outsourcing policy on the big four Australian owned banks.
Interest.co.nz understands Simon Jensen, a partner at law firm Buddle Findlay and a financial sector regulation specialist, is working with Co-op Money members, with the Reserve Bank's approval, on a plan for step-in rights including for their Oracle Flexcube core banking system - which is overseen by Co-op Money - should they be required. Co-op Money is the trading name for the industry association for member owned credit unions, the New Zealand Association of Credit Unions (NZACU).
It was suggested to interest.co.nz that what the credit unions are working to achieve is similar to the operational independence the Reserve Bank says ANZ NZ, ASB, BNZ and Westpac NZ must have from their Australian parents. The basic concept is financial institutions should be able to run independently, if required, from their parents or sister institutions and key service suppliers.
The work comes against a tumultuous backdrop for the credit union sector. As first reported by interest.co.nz in July, Co-op Money is at the centre of the stormy times. The credit unions working on step-in rights are its members, some of whom have adopted the new Oracle Flexcube core banking system that's costing more than expected and taking longer than expected to implement.
Two credit unions, Westforce Credit Union and NZ's biggest credit union First Credit Union, have stopped taking Co-op Money's business services amid a fallout over strategic direction causing a loss of revenue for Co-op Money, which posted a $2.5 million annual loss this year, breached the minimum solvency capital level it's required to hold by the Reserve Bank, and sold its insurance operations. Meanwhile, First Credit Union is seeking repayment for the $5.4 million worth of base capital notes it holds in NZACU. 
Against this backdrop Co-op Money commissioned an independent financial assessment from an accounting firm it won't publicly name, but interest.co.nz believes was KPMG, which highlighted a number of issues impacting its financial performance, liquidity and capital base. Co-op Money CEO Henry Lynch left in April after nearly eight years in the role with chief operating officer Jonathan Lee stepping up to become CEO. Co-op Money is chaired by Massey University's Claire Matthews, who is also a director of member NZCU Baywide, one of NZ's biggest credit unions.
Step-in rights
Tania Dickie, CEO of NZCU South, said NZCU South adopted the Oracle system in April this year at a cost of $2.5 million after 17 months of extremely focused, hard work. She told interest.co.nz NZCU South is part of the discussions over step-in rights.
"We are participating in this activity and understand It is best practice of all banks to have step-in rights in place for delivery of key services. Therefore, this is not a unique activity for credit unions to be undertaking," Dickie said.
NZCU Baywide CEO Gavin Earle said NZCU Baywide is also participating in this work, along with other credit unions. Earle said it's "standard practice for the main banks to have such arrangements in place for key services to ensure continuity."
Asked about work on step-in rights for Co-op Money members, Lee would only say "anything of that nature would be confidential." Jensen said he can't speak without his client's approval, which he couldn't obtain. And a Reserve Bank spokeswoman wouldn't comment.
Such step-in rights could enable one party, being the beneficiary, to step into the shoes of another party in relation to the rights and obligations of a contract.
In May this year BNZ experienced major weekend service losses caused by problems at its parent National Australia Bank in Melbourne. At the time the Reserve Bank said major banks should have systems in place to prevent this from happening once they've implemented its new outsourcing policy, which has a deadline of September 2022.
Co-op Money says member credit unions represent about 190,000 members, hold assets of about $1.7 billion, have more than 80 branches, and employ some 480 staff. Co-op Money is both an industry representative and lobbyist for its members like the New Zealand Bankers' Association is for banks, and provides them a range of services such as core banking, data processing and support, debit card facilities and insurance products, plus a treasury function. The services are funded by credit union members investing in Co-op Money base capital notes.
Co-op Money's members, which are non-bank deposit takers licensed by the Reserve Bank, include Aotearoa Credit Union, First Credit Union, Fisher & Paykel Credit Union, NZ Firefighters Credit Union, NZCU Auckland, NZCU Baywide, NZCU Central, NZCU Employees, NZCU South, and NZCU Steelsands. Associate members are Heretaunga Building Society, Nelson Building Society, and Wairarapa Building Society. 
Aotearoa Credit Union's woes
Aotearoa Credit Union, NZ Firefighters Credit Union, NZCU Baywide and NZCU South are the only Co-op Money members to have implemented the Oracle system so far. However, NZCU Auckland is scheduled to do so on December 2.
Aotearoa says it lost more than $2 million in its September financial year, and is in breach of both its Trust Deed and Reserve Bank regulations with a capital ratio of just 3.86% versus its required minimum of 11%. Aotearoa's supervisor, Covenant Trustee Services, declared an Event of Default under its Trust Deed on October 16, and reserved its right to appoint a receiver at any time. However, Aotearoa is looking to either transfer its members and business to another credit union, or raise the about $2 million of capital it requires to continue on a standalone basis.
 Aotearoa was the first of several credit unions to transfer to the Oracle Flexcube core banking system from a 30-year old FACTS system. Aotearoa blames its loss on losing customers as a result of "teething difficulties" associated with its August 2017 transfer to the Oracle system, which meant it was unable to serve customers as quickly as previously. These difficulties resulted in management reports being produced that proved to be "less reliable" than what was previously produced, causing Aotearoa to "underestimate the extent of its loss," the credit union said.
Aotearoa's $2.05 million September 2018 year loss comes on top of a $804,939 September 2017 year loss, which was also blamed on the move to the Oracle system. Meanwhile as reported by interest.co.nz last month, Aotearoa previously estimated its annual operating loss at $1.75 million. Aotearoa CEO Wyn Osborne hasn't respond to messages left for him seeking comment this week.
Lee said Aotearoa is "engaged in working with [a] credit union" on a possible transfer of engagement. Asked if he's optimistic a transfer can be arranged, or that Aotearoa can raise the capital it needs to prevent receivership, Lee said "we are all very focused on this outcome."
'Cost more than we thought'
In terms of the Oracle Flexcube system, Lee said Aotearoa was in a unique position both with its business model and being the first participant. Interest.co.nz has been told implementing the Oracle system across Co-op Money's members was expected to cost about $4.5 million but is likely to cost in the vicinity of $12 million. Lee wouldn't comment on this. In July Matthews told interest.co.nz the move to the new system was running about six months behind initial estimates, which was "pretty good" given the old FACTS system has been in use for 30-odd years, meaning there was a lot to work through.
"The project has also cost more than we thought, being a combination of requiring more work than initially thought plus a number of enhancements that we decided on as we progressed with the build. Whilst, as you say this is common with IT projects, it's more than we would have liked but nowhere near like some of the other IT projects in the news," Matthews said in July.
Lee said the Oracle programme of work is funded by Co-op Money and its member credit union participants. In NZCU Baywide's annual report Earle said NZCU Baywide's total implementation cost was $2.8 million following an intensive project spanning two years.
"While this was over initial budget, it was not a surprise to us given the complexity and enormity of this undertaking, which some experts liken to trying to change the tyre on your car while driving down the motorway at 100kms per hour! This investment is very good value when compared to the costs of other core banking system conversions we have seen in New Zealand," said Earle.
Asked by interest.co.nz what NZCU Baywide had expected the shift to the Oracle system to cost, Earle said; "Our total implementation cost of $2.8 million represents significant value for our members in obtaining a new core banking system with the modern architecture that we required to replace our old legacy platform."
For its June year, NZCU Baywide posted a $1.009 million profit, down from $1.211 million the previous year. Total assets increased to $381 million from $313 million.
As for NZCU South, Dickie said its $2.5 million was "an expected cost."
"We knew at CU South from previous investigations into a transfer to a tier one core banking platform that the costs would be significant. I do not know if you are aware but to change a core banking system is a once in a 20 year, lifetime, project. It is also considered the equivalent of a having a heart and lung transplant. These costs were within our estimated price range. These included costs to Co-op Money and our own costs to deliver to the project," said Dickie.
Twelve staff worked full-time on NZCU South's internal project team. 
"We are very happy with the new platform and its functionality, performance and benefits delivered to date. We believe we have had a successful project delivery and are now working on future functionality to improve both member experience and operational efficiency," Dickie said.
Additionally she said NZCU South, centred in the South Island, is not considering a transfer of engagements with the Auckland-based Aotearoa. Earle said he was unable to comment on who Aotearoa might be in discussions with.
In its June year NZCU South lost $923,000 versus a profit of $461,000 the previous year. Total assets fell to $131 million from $137 million.
'A valuable role'
Meanwhile, Lee said credit unions play "a really valuable role" in the NZ banking sector fulfilling a much needed service for their members. 
"It would be nice to focus on some of this great work our members do day-in and day out," said Lee.
*This article was first published in our email for paying subscribers on Friday. See here for more details and how to subscribe.