RBNZ says banks can afford to pay $550 million to implement its revised outsourcing policy; Says banks' own cost estimates are overblown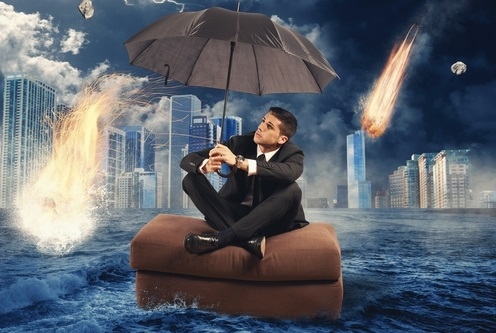 By Jenée Tibshraeny
It's going to cost New Zealand's banks about $550 million, or 2.8% of their cumulative after-tax profits over the past five years, to comply with the Reserve Bank's (RBNZ) revised outsourcing policy.
The prudential regulator has detailed this estimate in its final decisions on its revised outsourcing policy.
The policy requires banks to be able to keep operating in New Zealand if something goes wrong with one of their key service providers - especially in the case of the Australian owned banks if it's their parent.
The RBNZ has spent the last two years consulting on how to revise its outsourcing policy, after it determined in a 2014 review that the policy was being inconsistently applied, compromising the stability of our financial system in stress situations, and potentially undermining the viability of the central bank's Open Bank Resolution (OBR) policy. (See our previous stories here, here and here).
OBR is a RBNZ policy that could potentially be used to keep a distressed bank open for business, while placing the cost of a bank failure primarily on the bank's shareholders and creditors, rather than the taxpayer. OBR could, however, see haircuts applied to bank deposits.
RBNZ deputy governor Grant Spencer explains: "The outsourcing policy enhances the viability of OBR as a means to resolve a bank failure, therefore reducing the risk of taxpayer funds being required to resolve a failed bank.
"The policy ensures that a failed bank will be able to continue to provide liquidity and a basic level of banking services to customers. This means that wider systemic effects from a bank failure can be kept to a minimum."
Business continuity plan requirements for smaller banks
Like the existing policy, the revised outsourcing policy will apply to all locally incorporated banks whose New Zealand liabilities, net of amounts due to related parties, exceed $10 billion. This means ANZ, ASB, BNZ, Westpac and Kiwibank will be implicated, however the four Australian-owned banks are most affected.
The RBNZ also plans to require all locally incorporated banks (HSBC NZ, CIBC NZ, etc) to have business continuity plans to ensure they can keep offering their services to their New Zealand clients if something goes wrong with one of the entities they outsource to. 
In its Regulatory Impact Statement it says these requirements "acknowledges that the degree of intervention should be proportionate to the size of a market failure".
"There may be outsourcing externalities associated with smaller banks but they will represent smaller risks therefore justifying less intervention. To subject all locally-incorporated banks to the full suite of the outsourcing policy may have serious effects on efficiency as it could become an effective barrier to entry."
The regulator will consult on what its business continuity plan requirements will look like next year.
"If a business continuity plan policy is put into place some aspects of a revised outsourcing policy may be migrated over," it says.
Key features of the final revised policy include:
a formal definition of outsourcing;
a formal engagement process with the Reserve Bank on new proposed outsourcing arrangements with related parties;
robust-back up arrangements for key functions outsourced to a parent or other related party;
strengthened contractual provisions for outsourcing arrangements;
foreign-owned locally incorporated banks to produce separation plans;
clarity on the level of service a bank must be able to continue providing in the event of a failure and possible separation from its parent; and
a five year transitional path, during which affected banks have to become compliant with the outsourcing policy.
Cost to banks put at $550 million; Benefits outweigh costs
At a gross $550 million, the RBNZ expects the cost of implementing the policy to be equivalent to 2.8% of the banks' cumulative after-tax profits over the last five years.
"This figure needs to be viewed in the context of helping to minimise the costs of a banking crisis," the RBNZ says.
It expects the net benefit of the policy to be $2.2 billion.
The RBNZ warns these figures "should not be taken as scientifically accurate point estimates but as an indication only. That said, the Reserve Bank is confident that the expected benefits of these policy proposals to society significantly outweigh the costs." 
Banks however believe the policy could cost them $870 million, and produce a net benefit of $1.9 billion.
The RBNZ says the banks it consulted estimate the policy will see them spend anywhere between $10 million to $300 million in upfront costs and $12.75 million to $52 million in on-going annual costs.
It concedes the policy would "require some banks to make sizeable investments in order to comply," yet says banks' cost estimates lack "granularity" and don't "distinguish between new compliance costs and costs that arise due to a misinterpretation of the existing policy".
There was no regulatory impact statement done when the current outsourcing policy was first introduced, and thus no cost estimates.
Banks can afford it
The RBNZ maintains banks can afford to implement the policy.
"…affected banks are in a position to absorb these costs over the five year transition period without a material impact on their profitability or on their ability to innovate," it says.
"There should not be a significant impact on bank customers or the cost and provision of credit to the economy."
"It should also be noted that compliance with the current policy varies across banks and those that have more independent New Zealand subsidiaries do not appear to have suffered in terms of their profitability compared to their less independent peers."
The RBNZ plans to release an exposure draft on the revised outsourcing policy for consultation next month. It then intends on publishing the final wording of the policy in the second quarter of the year.
*This article was first published in our email for paying subscribers early on Friday morning. See here for more details and how to subscribe.