RBNZ says its revised outsourcing policy should prevent a repeat of BNZ's weekend service loss, starting from September 2022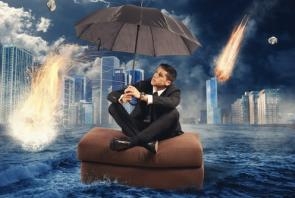 The Reserve Bank says New Zealand's major banks should have systems in place to prevent BNZ's weekend service loss caused by problems at its parent in Australia, once they've implemented the regulator's  new outsourcing policy, which has a deadline of September 2022.
On Saturday BNZ services, including most banking, online banking, EFTPOS and ATM services, were affected by a loss of service after power was lost at parent National Australia Bank (NAB) in Melbourne. NAB says the outage was caused by a series of failures, originating from its back-up power equipment, which isolated its mainframe computer in Melbourne that's also used by BNZ. BNZ's Australian owned NZ rivals, ANZ NZ, ASB and Westpac NZ, unlike BNZ, each have their own mainframe computers in NZ. 
Asked for comment on the BNZ outage and how it relates to its outsourcing policy, a Reserve Bank spokeswoman told interest.co.nz given the NAB/BNZ issue was caused by a power cut in Australia it was primarily a business continuity issue (BCP) and power cuts could also happen in NZ.
"BCP arrangements are slightly different to the focus of the outsourcing policy, though there is a link. We also acknowledge that outsourcing, including to offshore parties, can lead to a reduction in risk. Banks have appropriate risk management systems and policies and banks are best placed to make those risk assessments," the Reserve Bank spokeswoman said.
"In relation to the revised outsourcing policy and whether its implementation would reduce the likelihood of this sort of thing happening in the future, we note that the outsourcing policy aims to ensure that large NZ banks have stand-alone capability and can provide basic banking services without the need for reliance on related parties, including foreign parent banks."
"Large banks have five years to come into compliance with the revised policy published last year, i.e. by September 2022. Once the revised outsourcing policy is fully implemented, the Reserve Bank would expect all large banks to be able to switch their systems to a back-up option that does not rely on related party capability. In theory, that should help banks deal with a situation where related party systems are down. However, the switch over might not be instantaneous and some down time for some systems might still occur," the Reserve Bank spokeswoman added.
'We'd be ok,' ASB & Westpac NZ say
An ASB spokeswoman said her bank wouldn't be affected if parent Commonwealth Bank of Australia had the same problem as NAB experienced over the weekend.
"No, ASB would not be impacted as our mainframes are separate, with ASB's based here in New Zealand," the ASB spokeswoman said.
A Westpac NZ spokesman said the systems Westpac NZ uses to process domestic payments, including credit and debit card transactions, are independent of parent the Westpac Banking Corporation's mainframe.
"Therefore, a disruption to services in Australia should not affect Westpac NZ customers here," he said.
An ANZ NZ spokesman said that without knowing the exact circumstances of the NAB outage, it was difficult to say whether the same problem could occur, or affect ANZ NZ's operations.
"Our systems are subject to regular audits and recovery exercises, to minimise the likelihood of a customer services disruption. Many of our key domestic customer services systems are located in New Zealand," the ANZ NZ spokesman said, adding that the bank has its own mainframe in NZ.
'BNZ is constantly evaluating options for the delivery of banking services which includes mainframe technology and physical location'
Interest.co.nz asked a BNZ spokesman whether BNZ plans to get its own mainframe computer in NZ. The spokesman said that from 2022 when the Reserve Bank's revised outsourcing policy takes full effect, where core banking services are outsourced to a parent bank, there will be extra regulatory requirements mandating that the local NZ bank has the ability to bring that service back in house at short notice.
"BNZ is constantly evaluating options for the delivery of banking services which includes mainframe technology and physical location. The recent incident was not caused by a malfunction of the mainframe itself or the service provider. Initial investigations suggest it was related to a power issue at the physical location of our data centre where the redundant power options did not operate as expected," the BNZ spokesman said.
Meanwhile, on Monday BNZ tweeted an update on the outage.
"We will work with any customer who experienced direct financial loss to ensure they are not financially impacted. This will be on a case by case basis, so please contact us via call centre, directly with your banker or in store," BNZ said.
*This article was first published in our email for paying subscribers early on Tuesday morning. See here for more details and how to subscribe.