CEO Steve Jurkovich says Kiwibank's in no hurry to enter the rural or corporate banking markets, focusing instead on the 'big opportunity' with SMEs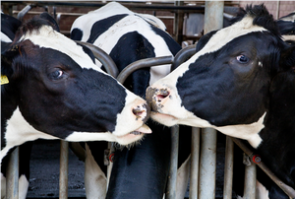 By Gareth Vaughan
Kiwibank won't be entering the rural or corporate banking markets anytime soon.
CEO Steve Jurkovich told interest.co.nz neither market is on the bank's radar at this stage.
In terms of the rural, or agri, banking market he says it's "well supported" by ANZ, ASB, BNZ, Westpac and Rabobank. 
"The market dynamics, having spent quite a bit of time in that agri market, is that is a market that's very well served. There's five large banks including a global player [Rabobank] participating in that market. I think over time we'll always remain open minded, but I think that is a market that's well served and supported so probably not my first port of call," says Jurkovich.
In terms of corporate banking, he says it's an "interesting" one.
"I think there's a set of capabilities that you need at the high end transaction banking that I wouldn't say is well suited to where we are now, but could be in the future. So again probably not in the short term. [We're] much more focused on really supporting businesses that have got up to 50 to 100 employees," Jurkovich says.
"Small business, medium business is a big opportunity for us over the next few years and we want to participate there."
Jurkovich joined Kiwibank from ASB last July. At ASB he was executive general manager of business banking, and before that executive general manager for corporate, commercial and rural banking.
*This article was first published in our email for paying subscribers early on Thursday morning. See here for more details and how to subscribe.