Five credit unions to seek member backing for transfer of engagements to Credit Union Baywide from March 11 to March 15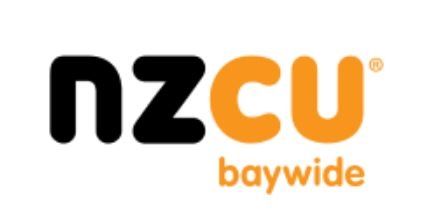 Members of five credit unions will meet to vote on what's effectively a takeover by Credit Union Baywide of the other four between March 11 and March 15.
A week before Christmas Credit Union South, Credit Union Central, Steelsands Credit Union, Aotearoa Credit Union and Credit Union Baywide announced they had signed a conditional Heads of Agreement to merge, with their boards having recommended a transfer of engagements under the Friendly Societies and Credit Unions Act into Credit Union Baywide. 
The proposed merger comes with Aotearoa continuing to lose money, having been forced to either transfer its members and business to another credit union or raise about $2 million of capital to survive after losses caused by switching to a new Oracle core banking system. The four credit unions proposing to merge with Aotearoa, which is in breach of its minimum capital ratio, are loaning it $1.25 million to cover the period until the proposed merger is expected to be completed.
If members agree to the deal all assets, liabilities and undertakings will be transferred from the other four credit unions to Baywide. The effective date of the transfer is expected to be May 1.
Aotearoa members vote first, on Monday March 11. Aotearoa notes its board has explored various options and considers the transfer of engagements its only realistic option. At least 75% of the votes, cast in person or by proxy at the special meeting, need to be in favour of the transfer of engagements for it to proceed.
"After becoming aware of Aotearoa Credit Union's financial difficulties, the five credit unions recommended discussions on how we can collectively ensure a strong stable credit union for all New Zealanders into the future," Aotearoa says.
"The board has explored various options and considers that for Aotearoa Credit Union the transfer of engagements is now the only realistic option for it to pursue. If Aotearoa Credit Union does not proceed with the transfer of engagements, it is likely that its Supervisor [Covenant Trustee Services] would appoint a receiver and that Aotearoa Credit Union would then be liquidated."
Credit Union Central members are due to vote on March 12, Credit Union South members on March 13, Steelsands Credit Union members on March 14, and Baywide members on Friday March 15.
Whilst the other four credit unions require 75% member backing for merger approval, Baywide as the receiving party requires at least 50% of the votes cast in person or by proxy at its special meeting for the transfer of engagements to be approved. However Baywide requires at least 75% support to pass rule changes enabling new loans to be sold into Credit Union South's securitisation programme that's moving to Baywide as part of the deal, and temporary governance arrangements - with board numbers to be increased allowing initial representation of each credit union.
"In an increasingly competitive sector, we believe our united approach will provide a competitive banking alternative that is 100% customer and Kiwi owned," Baywide says.
"The merged credit union will become the largest New Zealand credit union and approximately the eighth largest non-bank deposit taker in New Zealand."
According to figures from Baywide, the merged entity would have about 67,800 members and total assets of about $592 million. Should the deal be approved, the merging credit unions plan a review of all products offered, and say there will be some reduction in staff numbers due to duplication of roles. Combined the five have about 300 staff and 35 branches.
Baywide's headquarters is in Hastings, Credit Union South's is in Dunedin, Steelsands in Glenbrook, Central in Rotorua, and Aotearoa in Manukau.
They also say that it's possible Baywide may accept a transfer of engagements from only some of the proposed merger partners if members of one or more credit union vote against the deal.
Aotearoa's financial woes stem from what it describes as "teething difficulties" from the development of and shift to a new Oracle Flexcube core banking system. All five credit unions say they have now successfully migrated to the new Oracle system.
There's a special meeting presentation from Credit Union South here.
*This article was first published in our email for paying subscribers early on Thursday morning. See here for more details and how to subscribe.