Loan from NZCU Baywide, NZCU Central, NZCU South & Steelsands Credit Union propping up Aotearoa Credit Union ahead of proposed five-way merger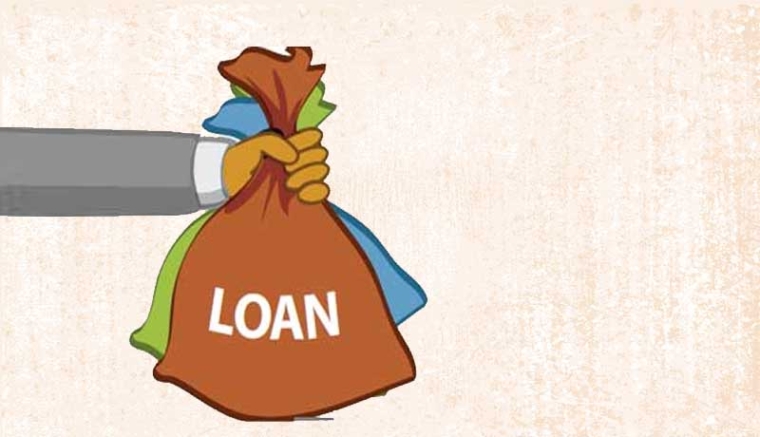 The four credit unions proposing to merge with the loss making Aotearoa Credit Union are loaning it $1.25 million to cover the period until the proposed merger is expected to be completed in mid-March.
A week before Christmas Credit Union South, Credit Union Central, Steelsands Credit Union, Aotearoa Credit Union and Credit Union Baywide announced they had signed a conditional Heads of Agreement to merge, with their boards having recommended a transfer of engagements under the Friendly Societies and Credit Unions Act into one single credit union. 
The proposed merger comes with Aotearoa continuing to lose money, having been forced to either transfer its members and business to another credit union or raise about $2 million of capital to survive after losses caused by switching to a new Oracle core banking system.
Aotearoa has reported an unaudited operating loss of $2.05 million for its September 2018 financial year due to "teething difficulties" stemming from switching to the Oracle banking platform. This comes after its September 2017 year net loss of $804,939. Aotearoa was left in breach of both its Trust Deed and the Non-Bank Deposit Takers Act, with the losses coming after it was the first of several credit unions to transfer to the Oracle Flexcube system from a 30-year old FACTS system in a project overseen by Co-op Money, the credit union industry association. All five credit unions involved in the proposed merger have now moved to the Oracle system.
As of November 30 Aotearoa says its capital ratio was 4.02% versus the 11% minimum required under its Trust Deed. When it moved to the Oracle system in August 2017, Aotearoa said it had about 15,000 members, who are mainly Maori and Pasifika. In July 2018 Aotearoa CEO Wyn Osborne told interest.co.nz the credit union had about 10,000 members, suggesting it had lost about one-third of its members.
Aotearoa's losses continue, hence an unsecured loan
Aotearoa now says it made an operating loss of $54,767 in October, and $61,438 in November. Between December and mid-March, when it's proposed the merger will be complete, Aotearoa expects to record an operating loss of about $205,000. Aotearoa's last available full, audited financial statements show total assets of $19.886 million at September 30, 2017, and members' deposits of $15.4 million.
"In conjunction with the signing of the Heads of Agreement, the Credit Union [Aotearoa] has entered into a liquidity facility agreement that enables the Credit Union to borrow up to $1,250,000 from Credit Union Baywide and other credit unions who are party to the Composite Transaction in order to provide the Credit Union with funding it expects will be required in the period leading up to completion of the Transfer of Engagements. The Credit Union has made an initial drawing of $125,000 under the Liquidity Facility Agreement. All moneys drawn under the Liquidity Facility Agreement are repayable by 18 March 2019 by which time the Transfer of Engagements is expected to have been completed," Aotearoa says.
"Moneys payable under the Liquidity Facility Agreement are unsecured, ranked behind, and are subordinated to, the moneys payable under the Trust Deed."
General manager Gavin Long says Credit Union Central has provided a loan of $75,000 to Aotearoa, of which 10% has been drawn down to date. And chief executive Tania Dickie says Credit Union South has contributed $300,000 to the Aotearoa loan, with $30,000 provided before Christmas as part of the initial drawdown. 
Chief executive Gavin Earle says NZCU Baywide's share of the loan is $800,000 with 10% initially drawn down. Aotearoa's chief executive Wyn Osborne says Aotearoa is working through the details of calling a special meeting, with these details to be available to members in due course.
"I'd be happy to provide further information once this is available to our membership. I am very confident that the members of Aotearoa will see the benefits of forming a strong, sustainable merged entity and therefore support the proposed transfer of engagements," Osborne says.
Steelsands Credit Union is yet to respond to requests for comment.
A Baywide takeover
The proposed deal is a transfer of engagements by Aotearoa, Credit Union South, Credit Union Central and Steelsands Credit Union to Credit Union Baywide, thus suggesting the other four are being taken over by Credit Union Baywide. Long says if the deal goes through, Baywide may change its legal name "to reflect the amalgamated position." Baywide is the biggest of the five, with total assets of $381 million as of June 30 last year.
"NZCU Central will invite our members to attend a Special General Meeting (SGM) where a vote will be called regarding the proposed Transfer of Engagements. The details relating to the proposed SGM have not yet been finalised but given the 14 day notice period required, I would expect this to happen relatively soon," says Long. Each of the five credit unions proposing to merge must do the same, requiring 75% of voting members to approve the Transfer of Engagements.
Asked why the deal is good for Credit Union Central members, Long says they would benefit in several ways.
"The merger would undoubtedly result in greater scale which in turn would create a far more sustainable, competitive organisation able to better serve its members and the communities in which it operates," says Long.
"Our members specifically would see far greater access to mortgages, an area we have struggled to grow to any large degree given the capital restraints small credit unions face. A broader product offering at competitive pricing coupled with an investment in technology and a wider branch network seems to me to offer significant value to our membership."
Dickie says credit unions operate in a very competitive sector.
"Collectively, the [five] credit union boards have agreed the best interests of the credit union sector in NZ lies in the creation of a stronger, sustainable merged credit union that benefits all our member-owners," says Dickie.
"The merged entity will provide greater ease of access to an extended branch network, enhanced technology, and with scale should come increased benefits and delivery of new products and services. Improved efficiency and reduced costs in the future will enable fees, interest rates and offerings to be reviewed." 
"The proposed new entity will be approximately $593 million in assets, have 71,500 members and 300 employees. Looking at the recent Financial Institutions Performance Survey report from KPMG on asset size, it will be ranked the eighth largest non-bank deposit taker in New Zealand," Dickie adds.
What's Plan B?
Asked if there's a Plan B if members don't back the deal and what it is, Dickie says if 75% of voting members don't approve the merger then CU South will not transfer engagements to CU Baywide.
"If this happens, the current challenges of remaining a small entity, not just in the credit union movement but in the broader financial services sector, will remain."
"Small financial entities find it difficult to compete due to relatively higher costs to meet and deliver services and in recent years the increased costs of compliance.   This is shown by the numbers of credit unions in New Zealand reducing from seventy 20 years ago, to thirty 10 years ago and just 12 today," Dickie says.
For NZCU Central's part Long says a no vote would essentially see NZCU Central withdraw from the merger and continue operating as a small independent community focused credit union. 
Asked who is likely to be CEO or general manager of the merged entity - should the deal go ahead - and what role if any they may hold themselves, Earle, Long and Dickie all say roles in the merged entity have not yet been finalised.
"Decisions are yet to be made on the name of the new entity, but it is likely this will be changed to reflect the merged entity," Earle adds.
What future Co-op Money?
In terms of Co-op Money, Credit Union Central notes - as reported by interest.co.nz in November - the Reserve Bank has initiated a risk assessment and mitigation project with Co-op Money's nine member credit unions, including all five proposing to merge.
"This project is ongoing and seeks to implement procedures to ensure credit unions have the ability to directly take over agreed Co-op Money services," Credit Union Central says.
Co-op Money is the trading name for the New Zealand Association of Credit Unions (NZACU). It's both an industry representative and lobbyist for its members like the New Zealand Bankers' Association is for banks, and provides them a range of services such as core banking, data processing and support, debit card facilities and insurance products, plus a treasury function. The services are funded by credit union members investing in Co-op Money base capital notes. The proposed merger of five of its nine members raises the question of whether there's a future for Co-op Money.