Members of the troubled Aotearoa Credit Union rubber-stamp takeover by Credit Union Baywide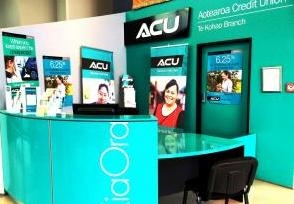 Beleaguered Aotearoa Credit Union (ACU) has received a green light from its members to be taken over by Credit Union Baywide, but revealed it lost more money in its last financial year than previously disclosed.
ACU says member approval by special resolution for a transfer of engagements to Baywide under the Friendly Societies and Credit Unions Act was obtained at a meeting held on Monday, March 11.
"Subject to certain other conditions being satisfied, the Credit Union expects the Transfer of Engagements to be completed by 30 April 2019," ACU says.
ACU is one of four credit unions proposing a transfer of engagements to Baywide. Members of the others - Credit Union South, Credit Union Central and Steelsands Credit Union, plus Baywide members, all also vote on the proposed deal this week. If successful, the five-way merger will see Baywide assume all assets and liabilities of the other credit unions, which will cease to exist.
"The composite transaction is subject to other conditions relating to due diligence, signing of principal documentation, other credit union member approvals, approval of the relevant prudential supervisors and any other approvals that are required. In relation to obtaining member approval, there is a six week period for objections," ACU says.
The five-way merger would create New Zealand's biggest credit union with about $600 million in assets, about 75,000 member-owners and nearly 300 staff.
ACU's serious problems, following a move to a new Oracle core banking system, left it with little choice but to seek a transfer of engagements. Without this takeover ACU is potentially facing receivership with trustee Covenant Trustee Services having declared an event of default and an event of review under ACU's Trust Deed on 16 October last year and reserved its right to appoint a receiver.
As previously detailed by interest.co.nz, ACU is borrowing up to $1.25 million from its merger partners, has been losing money, is in breach of the minimum capital ratio of 11% under its Trust Deed, and in breach of section 32 of the Non-Bank Deposit Takers Act.
It's also now in breach of a requirement to have its creditworthiness assessed by an approved rating agency, and in breach of the liquidity facility agreement through which it's borrowing money from its merger partners due to delays in having its financial accounts for the September 2018 year audited and filed, and also because it has breached the maximum limit on related party exposures. This is due to loans of about $63,000 to ACU directors. ACU says steps are being taken to remedying this breach and its merger partners are expected to waive breaches of the liquidity facility agreement.
ACU has so far borrowed $125,000 from its merger partners. It now says it lost $2,285,380 in the September 2018 year, subject to any changes required by an audit of its accounts currently underway.
"The loss is higher than the figure of $2,050,000 previously disclosed due to the Credit Union restating its accounts from a going concern basis to a realisation basis following discussions with its auditors," ACU says.
ACU calculates its capital ratio as of December 31 - on a realisation basis - to be 2.5%. Previously this was disclosed as 3.4% calculated on a going concern basis. ACU would need to raise capital of about $2.3 million to comply with the capital ratio.
Between October and January ACU says it lost $284,185. Additionally it expects an operating loss of about $750,000 from January 2019 to the end of April.
ACU expects the audit by its auditor Staples Rodway to be completed by March 31.
*This article was first published in our email for paying subscribers. See here for more details and how to subscribe.