ASB unveils strategic review of its ownership of investment and custody businesses Aegis and Investment Custodial Services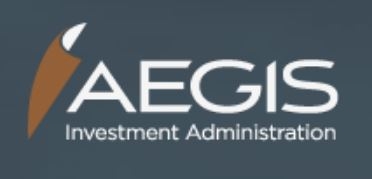 ASB says it's conducting a strategic review of its ownership of investment and custody businesses Aegis Ltd and Investment Custodial Services Ltd (together "Aegis").
ASB previous unsuccessfully tried to sell Aegis in 2010. In September 2010 Pyne Gould Corporation (PGC) said its subsidiary Perpetual Group was in "advanced exclusive" discussions with ASB about the possible acquisition of Aegis. However, in an announcement just before Christmas that year, PGC revealed Perpetual "would not be proceeding" with the Aegis deal. Laurie Mellsop, ASB's then-head of group investments, said ASB and Perpetual were unable to reach agreement on acceptable terms and conditions of sale within their proposed timeframe to reach a deal. Aegis was then taken off the block.
Aegis was established in 1996 by Sovereign Insurance and has been part of the ASB Group since 1998. Parent Commonwealth Bank of Australia sold Sovereign to AIA in 2017. ASB says Aegis had $15.2 billion of funds under management at March 31.
"The purpose of the strategic review is to assess whether Aegis can grow and better serve the interests of its customers under ASB's ownership, or if Aegis' potential could be better realised under new ownership," ASB says.
"Aegis is in great shape thanks to strong and sustained funds under administration growth and robust leadership. The strategic review is about enabling the ongoing success of Aegis by ensuring its customers continue to receive excellent levels of service in the future. The review will assess if this is most likely to be achieved under ASB or another owner," Adam Boyd, ASB executive general manager for private banking, wealth and insurance said.
An ASB spokeswoman declined to say whether the strategic review follows interest being expressed in Aegis. ASB estimates the review will take up to six months and says it won't be commenting further during this time.