AIA reaches AU$3.8 billion agreement with ASB's parent CBA to buy Sovereign and CommInsure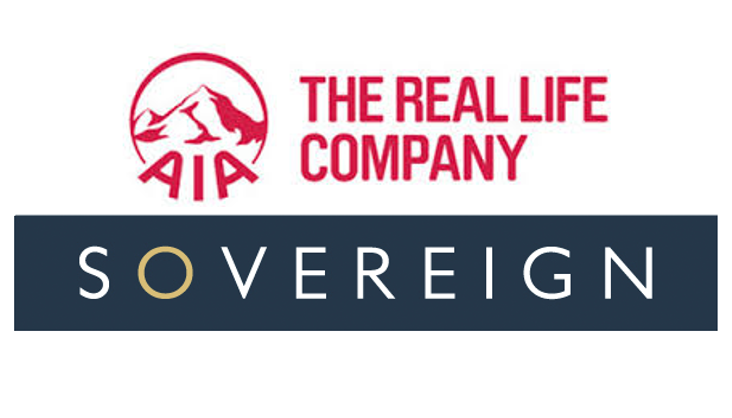 Sovereign - New Zealand's largest life insurer - is being sold to AIA.
AIA has reached an agreement with the Commonwealth Bank of Australia (CBA) to acquire Sovereign and CommInsure Life, pending regulatory approval.
AIA will also enter into a 20-year "strategic bancassurance partnership" with ASB and its Australian parent, CBA. Sovereign and ASB customers will accordingly retain all the current benefits of their existing policies.
Hong Kong-based AIA is the largest independent publicly listed pan-Asian life insurance group and has established life insurance businesses in New Zealand and Australia. The combined operations from this transaction will make AIA the market leader in both New Zealand and Australia.
The transaction is expected to cost AIA AU$3.8 billion. The aggregate gross embedded value of CommInsure Life and Sovereign was AU$3.531 billion as at June 30 2017.
Under the terms of the partnership, CBA will continue to earn income on the distribution of life and health insurance products.
The bank, in its annual results released last month, flagged the fact its life insurance businesses were on the block. Speculation AIA was the front-runner among prospective buyers, emerged in reports by The Australian newspaper last week.
Sovereign CEO Nick Stanhope says: "This transaction represents the next exciting stage in Sovereign's evolution. We are the product of several mergers and acquisitions of our own – so the prospect of becoming part of the AIA family, as our industry continues to consolidate globally, is an exciting prospect.
"We remain dedicated to providing our customers with the best products and service and we are confident that this will be a great fit for our customers, distribution partners, and our people."
CBA CEO, Ian Narev, says: "Providing our customers with access to high quality products and services for all their financial needs is core to our vision of securing and enhancing financial wellbeing. We have said for some time that while distributing life insurance is a fundamental part of that strategy, we were open to different models for doing so.
"The combination of AIA's leading insurance capability and scale and Commonwealth Bank's broad distribution, and our complementary values and commitment to customer focus and innovation, mean that a partnership between us will create an even better experience for our customers, in a more efficient way for our shareholders."
AIA Group Chief Executive and President, Ng Keng Hooi, says: "The new long-term partnership will significantly expand our access to potential new customers and enable us to engage with them in a new way through CBA and ASB's extensive retail bank networks.
"We look forward to welcoming our new customers and colleagues and to working together with CBA and ASB on our shared objective of increasing life insurance penetration across the banks' 13 million customers in Australia and New Zealand."
The transaction is expected to be completed in 2018, but is subject to certain conditions, including regulatory approvals in New Zealand, Australia and China.
Today's announcement also comes amid speculation ANZ has received at least one offer in the high AU$4 billions for its wealth business, which includes life insurance and funds management.
While Zurich and MetLife are believed to have submitted bids, ANZ on Monday said it "remains in discussion with a number of parties as it continues to work through its options", which it said included exploring capital market solutions to create a stand-alone business.