Bonds are currently providing low returns, but are they really that low-risk? Some investors are re-thinking the way bonds fit into their portfolios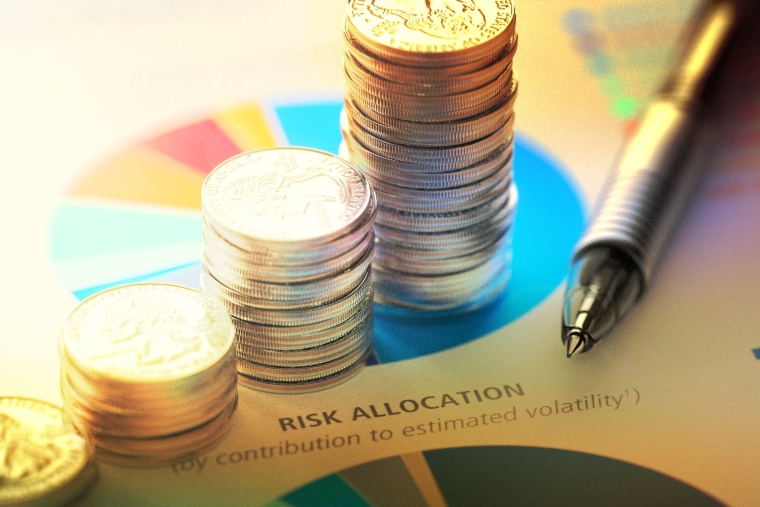 The record-low interest rate environment is prompting investors to re-evaluate both the risks and returns of their portfolios.
As interest rates head even lower, Fisher Funds Chief Investment Officer, Frank Jasper, sees bonds becoming riskier, as their future returns are challenged.
Speaking to interest.co.nz, he explained the average maturity, or duration, of the bond market has been rising in recent years as bond issuers - governments and companies - seek to lock in low rates.
Longer maturity bonds expose investors to larger capital losses should interest rates rise, which they may do at some stage. This would see the value of these bonds fall.
Furthermore, investors would have their money tied up in a lower-yielding asset, so would miss out on higher returns elsewhere.
Jasper acknowledged bonds still act as a shock absorber in a portfolio. Typically, weak share prices lead to strong bond returns and vice versa. 
But with interest rates already so low, bonds might not be as effective a shock absorber as they were in the past. 
Foreign currencies and direct property providing diversity
In this sense, Jasper maintained the asset allocations that have traditionally accompanied "conservative", "balanced" and "growth" funds aren't as obvious as they once were.
Conservative portfolios are typically more weighted towards bonds and cash, while growth portfolios are more weighted towards equities and property. Not all bonds have the same risk profile, of course. New Zealand Government Bonds are deemed less risky than some corporate bonds for example.
Jasper said he was looking to other assets to provide necessary diversity in his portfolios, potentially increasing his exposure to foreign currencies and direct property.
Yet he noted the trouble is, there aren't many assets that have a negative relationship with equities; assets that will increase in value or hold their value if equities fall.
He said considering how to respond to this low interest rate environment was one of the biggest, if not the biggest, issue on his mind.
He maintained that for those with long-enough investment horizons, taking on more investment risk could be a good option.
Bonds issued in NZ tend to have shorter durations, so are less risky
Craigs Investment Partners Head of Private Wealth Research, Mark Lister, favoured weighting portfolios more heavily towards equities.
He was of the view one can't lose with high-quality equities in the low interest rate environment, which isn't set to change in the near-term at least.
On the topic Jasper raised around the risk profile of bonds, Lister recognised it wasn't as much of an issue for New Zealand bonds, which tend to have shorter durations than overseas bonds.
The bonds set to mature in 10, 20, 30 years-plus are the riskiest and will collapse in value if interest rates rise.
If you've invested in a bond set to mature in say four years, you don't have long to wait before you're able to free up that cash to invest elsewhere, Lister said.
Bonds still have their place
"We're not giving up on the traditional balanced portfolio approach," Lister said.
"It's not enough of a reason to say, 'Well, we're going to give up on bonds completely and put all the money into shares.' Because all that does is introduce a different type of risk."
Summer KiwiSaver Investment Committee Chairman, Martin Hawes, had a similar view.
He recognised Jasper's point, noting bond investors often fixate on the risk of the issuer defaulting, rather than also considering the risk of interest rates rising.
However, he said that while a 2% return seems pathetic now, it wasn't long ago a 4% return seemed weak.
What's more, he noted bonds are there to provide stability and cover the risk of a long-term deflationary environment, as seen in Japan.
Options limited
Hawes was weary of "alternative assets", saying he preferred income-producing assets (even if that income is small), and generally stuck to the four fundamental classes - equities, bonds, cash, property.
With private equity for example, he maintained you'd be giving up transparency and liquidity.
Like Jasper, Lister also made the point that finding alternative assets to provide diversity in a portfolio was difficult, with no obvious bargains around.
Lister noted everything looked pretty expensive - private equity, commercial property, gold, etc.
He said investors were going to have to accept "much more modest" returns.