In the past week, and despite strong RBNZ signals it wants interest rates to stay very low, local wholesale markets have pushed through a rising rate curve anyway. Borrowers should stay alert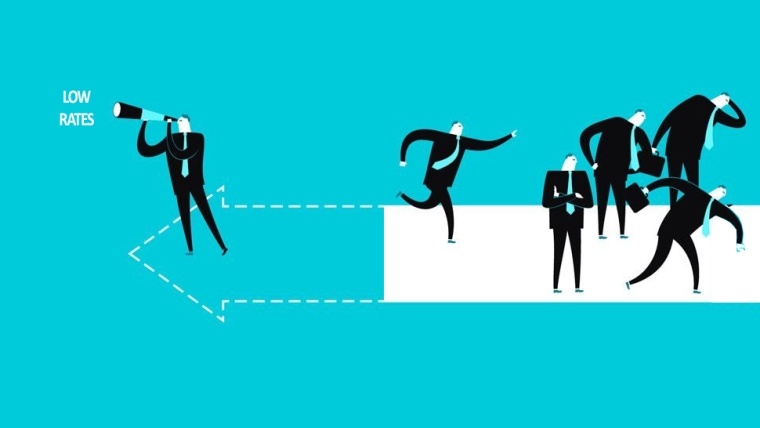 Wholesale swap rates have moved off their 2020 lows and have made a solid move up over the past week.
And this is despite the Reserve Bank of New Zealand committing to its ultra-cheap Funding for Lending (FLP) programme, and reinforcing it will be rolled out in early December.
Wholesale swap rates moved down sharply at the onset of the COVID-19 pandemic in March and April this year, and then took another sharp fall in August following clear RBNZ signals.
But in less than one week, these rates have started to move up again, and pretty much across the curve.
This time, the driver is the international situation. New Zealand may wish to signal "lower for longer" but it doesn't seem local rates can hold down in the face of rising international benchmarks.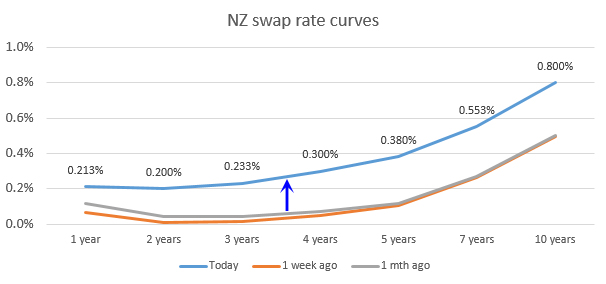 This is a sharp move in terms of one week.
But over the past year, rates are still much lower.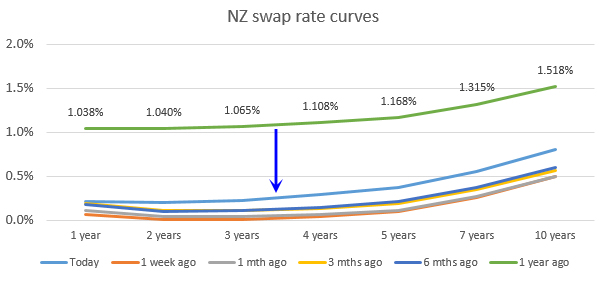 Homeowners will want to keep an eye on this recent move up.
Although these wholesale benchmarks for a two year rate are only fractionally up (+20 basis points) and still some way from the 2019 levels (1.04%) for a two year swap rate, it is worth reminding ourselves where fixed mortgage rates were in November 2019.
Retail bank
average home loan rate
Nov, 2019
change
Nov, 2020
 
 
 
 
One year fixed
3.56%

-1.00%

2.56%
18 months fixed
3.78%

-0.98%

2.76%
Two years fixed
3.51%

-0.80%

2.71%
Three years fixed
3.75%

-0.99%

2.74%
Five years fixed
4.16%

-1.06%

3.10%
The RBNZ is clear they want interest rates to stay very low. But the wholesale market moves of the past week do raise some doubt about whether their goal can be achieved, and homeowners should be aware these market rises do increase doubts about what you can plan on.
That said, even if wholesale rates did rise all the way back to 2019 levels, we are probably only talking about a +1.0% rise in the consequent mortgage rates, and they will remain unusually low.
For completeness, here are the NZ Government bond curve changes over the past six months, and again most of the movement is in the past week.