Treasury slashes its debt issuance forecast, but commits to keeping a cash buffer of at least $15 billion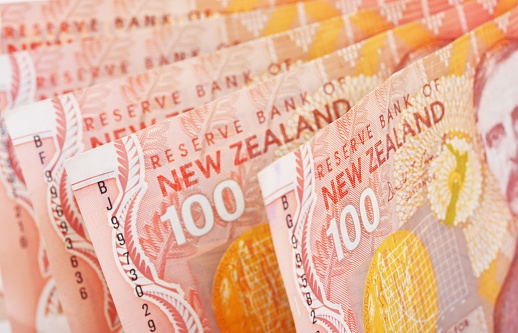 Treasury is slashing its forecast debt issuance programme, as the economy is coming through the Covid-19 crisis in a stronger position than expected.
New Zealand Debt Management forecasts issuing $20 billion of New Zealand Government Bonds in the year to June 2022 - $10 billion less than planned in May.
It forecasts issuing $18 billion in each of the following three years (2023, 2024, 2025).
When it last released a forecast in May, Debt Management expected to issue $25 billion of New Zealand Government Bonds in each of these years.
So, between 2022 and 2025, Debt Management now forecasts issuing $74 billion of New Zealand Government Bonds - $31 billion less than forecast in May.
Debt Management explained the stronger than expected rebound in the New Zealand economy has left it with more cash on the hand than expected.
For example, as at November, it had $36 billion in its cash account with the Reserve Bank, known as the Crown Settlement Account. By way of context, this account only had $7 billion in it, pre-pandemic, in November 2019.
$15 billion buffer
From the onset of the pandemic, Debt Management was happy to run this account up to ensure it had enough cash on hand to cover whatever unexpected expenses came its way.
Now it's saying it would like to keep a $15 billion buffer in that account.
This is still high by historic standards. Previously Debt Management had a liquidity buffer of at least $2 billion.
Debt Management said that having a larger buffer might mean it won't need to issue a whole lot of debt in the same way it did at the onset of Covid-19 when the next crisis comes along.
"Quantifying the liquidity buffer is a judgement that depends on the trade-off between tolerance for liquidity risk and the potential financial cost of holding the buffer," Debt Management said.
"Any potential costs to holding a larger liquidity buffer, should they arise in the future, would need to be evaluated against the benefits described in this note.
"Accordingly, NZDM will undertake regular reviews of the buffer..."
Treasury quiet on the LSAP 
Debt Management landed at its position ahead of the Reserve Bank detailing how it will reduce its holdings of New Zealand Government Bonds purchased as a part of its Large-Scale Asset Purchase (LSAP) programme. This could affect the size of Debt Management's cash buffer.
The Reserve Bank bought $53 billion of New Zealand Government Bonds on the secondary market between March 2020 and July 2021 to lower interest rates in line with its monetary policy mandate, and support smooth market functioning.
As the RBNZ has in recent months started tightening monetary policy, it has said it would like to manage down its bond holdings.
However, it hasn't said whether it would like to do so by simply waiting for the bonds to mature - possibly reinvesting some of the proceeds - or actively selling the bonds. It will provide guidance on this in February.
If the RBNZ actively sells the bonds, Debt Management would need to buy them.
It would either use the cash it has on hand, or issue new debt to cover the cost of buying the bonds from the Reserve Bank.
In this sense, Treasury and the Reserve Bank would need to work together. While their mandates are different, their common goal is to ensure smooth market functioning.
ANZ senior economist Miles Workman interpreted Treasury's position as it electing to use the extra cash on hand to reduce upcoming debt issuance rather than buy bonds back from the RBNZ. 
In summary, Treasury on Wednesday put its cards on the table, saying how much cash it wants to keep on hand, and what level of bond issuance it forecasts looking ahead.
All eyes will now be on what the RBNZ says, come February.