Opinion: Bernard Hickey argues NZ's Phil Goff and John Key should be wary of the fate of Silvio Berlusconi, the frog who boiled in hot debt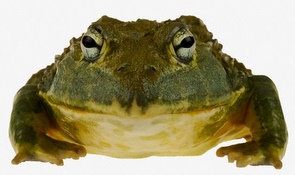 By Bernard Hickey

Silvio Berlusconi looks a bit like a bullfrog, and this week he became the biggest boiled frog in the history of financial markets.

The parable of the boiled frog is that a frog in a pot of water will not jump out to save himself unless he jumps in and it is already boiling. If the water starts cold and then slowly warms up to a boil then the frog will lulled into a false sense of security. By the time he realises he is in trouble, it is too late and he is boiled alive.

This week Silvio Berlusconi was boiled alive by the bond markets. It's a salutary lesson we should all watch closely, particularly as we prepare to vote in a fortnight.

In years to come, the global economy, businesses and anyone with debt will look back on the surge in Italian bond yields to unsustainable levels on Wednesday night as Europe's Lehman moment. That first Lehman moment on September 15 2008 unleashed a near collapse of America's financial system and triggered a global economic downturn that many believe we have not really emerged from.

Europe's Lehman moment may well destroy the Euro and cripple Europe's economy for years to come. That will cascade through China and Australia to us.

It didn't have to be this way. Silvio Berlusconi should have realised a long time ago he was in hot water.

Berlusconi and Italy have been warned for years that the third largest economy in Europe was saddled with too much debt. It has over 1.8 trillion euros (NZ$3.1 trillion) of government debt, which equates to about 120% of GDP. Despite more than decade of Berlusconi governments and promises of reform, Italy's economy remains hide-bound in corruption, nepotism, a lack of productivity growth and growing youth unemployment.

Berlusconi and Italy were allowed to ignore these warnings for so long because of the soothing feel of low interest rates. Italy's decision to join the euro meant it got access to the low interest rates that Germany had. It's amazing how much debt you can sustain when you have low interest rates. The temperature of Berlusconi's water was the low interest rates on its debt.

Everything seemed fine as long as those interest rates remained low, as they did for 11 years.

Years of warnings were issued. Summits were held. Threats were made. Protests were lodged. Yet Berlusconi was able to brush aside those warnings by pointing to those low interest rates.

Sound familiar?

Both John Key and Phil Goff are also brushing aside warnings about taking on more debt by pointing to our low interest rates. What's the problem, they say, when New Zealand can borrow for terms of 10 years or longer at 4%. All this talk of credit rating downgrades and higher borrowing costs failed to eventuate, they say.

Many homeowners and investors are doing the same. What's wrong with taking on more debt to buy a more expensive house when you can borrow at 5.6% and it seems like interest rates will stay low for ever, they say.

Key, Goff and anyone with too much debt should be very careful when they rely on low interest rates forever.

At some stage the bond market vigilantes will turn on us with their pitchforks and burning torches, just as they did with Greece, Portugal, Italy and Spain, unless we get our foreign debt under control and start saving more as a nation. That means running budget surpluses and current account surpluses. Neither are remotely in prospect under the current policies proposed by both sides of politics.

We don't know when the bond markets will turn. But when they do it will be too late. We'll be too cooked to jump out of the pot.

John Key and Phil Goff should try to avoid repeating Silvio Berlusconi's mistakes and avoid becoming the boiled frogs of the South Pacific.
See our interactive chart of NZ government debt below.