Credit Agricole: Chronology of a local debt issue by a foreign bank out of left field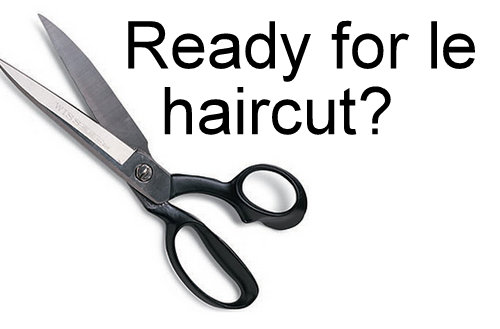 By Gareth Vaughan
It may be a little known, far away bank to most New Zealanders, but the mire France's Credit Agricole is in should be of concern to at least 2,876 New Zealanders.
They are the holders of Credit Agricole perpetual deeply subordinated notes with a face value of NZ$250 million issued in late 2007 just as the bank started disclosing write-downs from the US subprime mortgage market meltdown, which have ultimately seen it take a €12 billion hit.
Overnight the latest chapter in Credit Agricole's seemingly endless run of bad news emerged. In its second profit warning of the year, Credit Agricole, which has been using French actor Gérard Depardieu to promote itself in the Ukraine, said it will make a 2011 loss, write off €2.5 billion euros worth of assets and cut 2,350 jobs.
Reuters reports the pressure on French banks' capital and liquidity has led to recurring speculation they may ultimately seek a government bailout, although Credit Agricole chief executive Jean-Paul Chifflet denied the bank would need help in meeting new Basel III bank capital regulations.
The overnight news closely follows Moody's downgrading France's three big banks, including Credit Agricole, citing their difficulty borrowing money earlier this month. It cut Credit Agricole and BNP Paribas to Aa3 from Aa2 and Societe Generale to A1 from Aa3. It also assigned a negative outlook to all three banks' ratings. This morning Fitch downgraded Credit Agricole to A+ with a stable outlook from AA- with a negative outlook.
Fergus McDonald, head of bonds and currencies at Tyndall Investment Management in Auckland, notes that holding the subordinated paper of a European bank  - like Credit Agricole's perpetual deeply subordinated notes which rank just ahead of equity in a wind up scenario - probably isn't the most desired type of asset these days. Tyndall holds a tiny amount of the notes, "about 100th of 1%" of its funds under management, McDonald estimates.
As he points out, central banks and governments tend to protect senior bond holders but not subordinated bond holders.
"So if a bank gets recapitalised or what have you, it tends to be far more likely that subordinated debt holders and perpetual bond holders will - on any rescue - be asked to contribute. And being asked to contribute is really by taking a haircut on the value of their bonds."
With perpetual bonds like Credit Agricole's there's an expectation, but not obligation, investors will be repaid within a 10-year timeframe. The Credit Agricole notes have a first call date of December 19, 2017. However, McDonald suggests this repayment timeframe probably only applies in normal times.
"Perhaps in tough times they (subordianted bond investors) can only really be repaid if the regulatory authorities give permission. So I guess with a toughening up of the capital requirements under Basel III (bank) capital is harder to come by and if the perpetual are deemed to be part of the capital of a bank, it's pretty hard to give capital back rather than retain it in today's environment," McDonald said.
He suggested this means there's a chance the perpetual Credit Agricole notes will either not be repaid as early as expected, or in a worst case scenario, investors may face a haircut.
'Me too'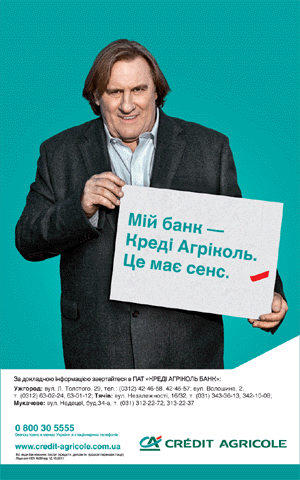 Back in 2007 Credit Agricole's New Zealand debt issue was a curious one given it has no operations here. But perhaps there was an element of "me too' involved.
Credit Agricole's issue closely followed a record New Zealand non-government debt issue of NZ$900 million by Dutch bank Rabobank, which does have operations in New Zealand.
Rabobank's perpetual callable bond issue in September 2007 initially sought to raise a minimum of NZ$400 million, but was open to unlimited oversubscriptions. Ultimately it raked in a further NZ$500 million with Kiwi investors, fleeing the finance company meltdown that was in full swing, enticed by the bank's highest possible AAA credit rating from both Standard & Poor's (S&P) and Moody's and no US subprime exposure.
Credit Agricole, with two of Rabobank's lead managers in its corner in Credit Suisse and First NZ Capital, perhaps decided the opportunity to grab a slice of Kiwi investor money was too good to miss. Like Rabobank, Credit Agricole's offer of perpetual deeply subordinated notes initially sought to raise NZ$400 million and was open to unlimited oversubscriptions.
Things didn't go to plan
Credit Agricole, however, only managed to raise NZ$250 million and was forced to increase the margin on its notes to 1.90%, from its indicative range of 1.30% to 1.50%, over the five-year swap rate. The notes initially paid annual interest of 10.035%, were priced at NZ$1 each with minimum applications from investors set at NZ$5,000. The notes launched with an A credit rating from S&P, Aa3 from Moody's Investors Service and AA- from Fitch Ratings. S&P now rates them BBB-, its lowest investment grade rating.
The interest rate is reset after five years (2012) at a margin of 1.9% above the 5 year swap rate (see interactive chart below). After 10 years the interest rate is reset at the 1.9% margin over the 90 day bank bill rate.
The NZX listed securities are now trading at just 42.5% of their face value. See Credit Agricole's issue profile here and details of the issue here.
The bad news has come out of Credit Agricole thick and fast since the New Zealand issue. It largely stems from Credit Agricole's metamorphosis from its simple origins in the agriculture sector to major international expansion, with the bank now planning to quit 21 of the 55 countries it operates in and end its activities in areas such as equity derivatives and commodities.
Within hours of listing the NZ$250 million of bonds on the NZX debt market Credit Agricole revealed a €2.5 billion hit from the US subprime mortgage crisis. The bank wrote down investments in collateralised debt obligations (CDOs) stemming from investments made by Calyon, Credit Agricole's investment banking arm. Not long before the New Zealand debt listing, Credit Agricole had disclosed €850 million worth of subprime losses, its initial subprime hit.
And, although the prospectus said Credit Agricole had "moderate" exposure to US subprime mortgage debt and Calyon's indirect exposure was "very limited", Credit Agricole has - since  2007 - recorded close to €12 billion worth of writedowns and provisions from the likes of CDOs linked to US residential mortgages.
The bank shored up its balance sheet through a deeply discounted €5.9 billion rights issue  in mid- 2008, followed by France's state owned investment company buying €3 billion worth of Credit Agricole perpetual super subordinated notes in December 2008.
Greek, Italian exposure too
The bank's exposure to the world's big financial crises didn't end with toxic subprime mortgages in the US. The investment statement for the New Zealand issue boasted of Credit Agricole's 72% stake in Emporiki, Greece's number four bank in terms of total assets, and of its late 2006 and early 2007 acquisitions of Cariparma, FriulAdria and 202 Banca Intesa branches, giving it a network of 663 branches in Italy. It spent about €2.2 billion in 2006 on securing a controlling stake in Emporiki.
Credit Agricole's most recent financial results showed a 65% drop in third quarter net income to €258 million and the bank booked a €905 million pre-tax writedown on Greek sovereign debt. Losses at Emporiki doubled to €397 million in the third quarter.
Meanwhile, Credit Agricole held €6.54 billion worth of Italian sovereign debt at the end of September and €1.4 billion worth of Spanish government bonds. Recent stress tests by the European Banking Authority show Credit Agricole had no additional capital needs as of September 30, although this news was  met with skepticism in some quarters.
Credit Agricole also has operations in Spain and Portugal, who alongside Greece, Italy and Ireland make up Europe's so-called heavily indebted PIIGS. The writedown announced overnight includes €1.3 billion to reflect the shrinking of its investment banking business and €1.23 billion of writedowns of minority stakes, including those in Spain's Bankinter and Portugal's Banco Espirito Santo.
Staff losing their jobs include 1,750 at Credit Agricole's corporate and investment bank, which employs 13,000 people, and 600 at its factoring and consumer finance arms. Most of the job cuts are happening internationally, although 550 French investment banking and 300 consumer finance jobs will go.
Rabobank's mammoth NZ$900 million issue not delivering
As for Rabobank's massive NZ$900 million issue, it's currently not flavour of the month with some retail investors.
The initial interest rate was set in October 2007 at 9.482% reflecting a margin of 0.76% over the one-year swap rate. However, the interest rate is reset annually on October 8 and this is the problem for investors. Because the one-year swap rate is now much lower, the Rabobank perpetual securities are now paying just 3.70% and are trading at 76% of their face value.
S&P recently stripped Rabobank of its prized AAA credit rating, downgrading the bank two notches to AA, as the credit rating agency applies its new ratings criteria to the world's banks. Despite the downgrade, McDonald said he doubts anyone would question that Rabobank is still going to be around for a "mighty long time."
"If you want to have any kind of exposure to European  banks, or indeed any global banks, Rabo would probably be the pick of the bunch," McDonald said. Tyndall holds Rabobank bonds.
The key question for bond investors
McDonald reckons the first question an investor ought to ask themselves about bonds is why are you buying bonds in the first place?
"And probably it's for safety, security and income," he said.
Then it's important to figure out where you are in the repayment rankings should a company fall on hard times.
"The more you go down the balance sheet of a company and the type of investment you're buying, the greater degree of risk and therefore the greater return you should expect."
Perpetual bonds are at the bottom of the heap in terms of the order of repayment for a bank's debts, should it strike trouble, just above shareholders funds.
Ahead of perpetual bonds are any covered bond holders, senior unsecured bonds, and tier two subordinated debt like the five plus fives - or subordinated issues callable after five years issued by many New Zealand banks -  and then tier one stuff like perpetuals. The latter tend to have features like dividends or coupons that potentially can be deferred or done away with.
That said, McDonald noted that generally speaking only organisations with high quality credit can issue perpetual bonds given their length of issue.