NZ Post says Kiwibank growth will place increasing demands on credit rating; Wants to keep rating for 3-5 yr minimum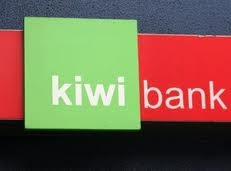 By Alex Tarrant
The on-going growth of Kiwibank over the next three years will continue to place increasing capital demands on shareholder New Zealand Post and the company's credit rating, NZ Post says.
In its statement of corporate intent for 2011-2014, government-owned NZ Post said its performance targets over those years reflected the pursuit of growth opportunities in Kiwibank. The statement projects the Crown's investment in NZ Post was set to rise from total shareholders' funds of NZ$687.7 million in 2011/12 to NZ$843.9 million in 2013/14.
NZ Post said it would like to secure its AA minus credit rating for a three to five year minimum "to enable access to competitively priced funding and ensure a solid platform for continued growth (including Kiwibank)."
Kiwibank would seek banking growth through diversification of its services.
"Successful entry into new markets, including corporate and commercial, transactional banking, rural, Maori and bancassurance [will ensure] Kiwibank becomes a full service New Zealand owned bank with a strong community presence," NZ Post says in the statement of corporate intent.
The statement values Kiwibank at NZ$790 million to NZ$850 million. The NZ Post board estimated the current commercial value of the Crown's investment in NZ Post Group was NZ$1.024 billion.
In December, Gareth Vaughan reported Macquarie analysts place a sum-of-the-parts equity valuation on NZ Post of NZ$907 million, with Kiwibank comprising NZ$799 million of this. That was down from their valuations a year earlier of NZ$1.356 billion for NZ Post and NZ$995 million for Kiwibank.
First NZ analysts valued Kiwibank on an equity basis, excluding its preference shares, at NZ$806 million, which was down from NZ$853 million a year earlier. They value NZ Post at NZ$1.062 billion, up from NZ$1.056 billion due to a reduction in debt.
The First NZ Capital analysts said in December that Kiwibank needed another NZ$200 million in capital over the next four years in order to become self sustaining and in a position to pay dividends.
The NZ Post Statement of Corporate intent envisages NZ Post Group paying a minimum NZ$5 million dividend to the government each year from the 2011/12 year to 2013/14. 
This article was first published in our email for paid subscribers this morning. See here for more details and to subscribe.