BusinessDesk: Fletcher Building misses first-half guidance, cuts FY forecast on Laminex charges, housing slump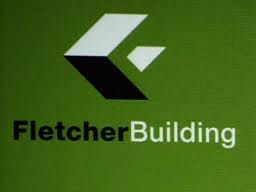 Fletcher Building, New Zealand's biggest listed company, posted a 13 percent decline in first-half profit, missing its guidance, and cut its forecast for the full year on weak demand for home building and charges to restructure its Laminex unit.
Net profit fell to $144 million in the six months ended Dec. 31, from $166 million a year earlier. Sales rose 30 percent to $4.5 billion, helped by the contribution of the Crane business in Australia. Excluding Crane, sales fell 5 percent. See Fletcher's full announcement here.
Fletcher is poised to be a major beneficiary of rebuilding work in Canterbury following the earthquakes that devastated Christchurch but ongoing aftershocks, including the quake on Dec. 23, has delayed the work. At the same time, residential construction is weak in Australia and New Zealand and Fletcher's insulation business has been hurt by the Australian government's "disastrous" and unexpected decision to dump a subsidy scheme.
The construction and building products firm said full-year profit before one-time items would be $310 million to $340 million, below the $359 million level predicted in October, when Fletcher warned of a 10 percent decline in first-half earnings. The company raised its interim dividend to 17 cents from 16 cents, as expected.
The revised full-year forecast "assumes very modest increases in new housing construction in New Zealand, no improvement in Australian residential building activity and reflects the magnitude 6.3 earthquake which occurred in Canterbury on 23 December 2011 which has further set back construction activity," chief executive Jonathan Ling said.
He described the first-half results as "a creditable outcome" given "the tough trading conditions and low volumes in most markets."
Fletcher took charges of $21 million to restructure Laminex, its bathroom and kitchen panels unit, and flagged additional one-time costs of $40 million to $50 million in the second half.
The company has also embarked on a strategic review of its insulation business in Australia and New Zealand, with the potential for further costs.
"The sudden decision by the Australian government two years ago to terminate the insulation subsidy scheme has been disastrous for the domestic insulation manufacturing industry," Ling said. "The dislocation of the industry could not have happened at a worse time, with the strong Australian dollar undermining the competitiveness of domestically manufactured product."
Earnings from Fletcher's building products division fell 23 percent to $43 million in the first half, with a 16 percent decline for plasterboard and a 26 percent drop in insulation. Earnings from roof tiles fell 25 percent.
Operating earnings from concrete rose to $60 million from $57 million, led by growth in Australian pipelines, while demand for cement, aggregates and masonry products was weaker in New Zealand.
Construction earnings tumbled 24 percent to $25 million as the company completed a number of projects in Auckland and didn't find as much new work, while margins shrank.
Crane, the Australian pipelines business, posted a 6 percent gain in first-half earnings to $53 million, helped by demand from two mining and gas contracts.
Distribution - PlaceMakers - earnings dropped 40 percent to $15 million and Fletcher noted increased rivalry in the DIY and retail market, where competitors including Bunnings have opened new large format stores.
Earnings from laminates and panels tumbled 48 percent to $42 million, including the $21 million of one-time charges for Laminex. Excluding the charges, earnings fell 21 percent. Laminex earnings fell 35 percent to $37 million while Formica earnings rose 13 percent to $26 million.
Steel division earnings dropped 44 percent to $24 million.