Moody's cuts credit rating on Dutch parent of rural lender Rabobank NZ by 2 notches citing tough Dutch and euro-zone environments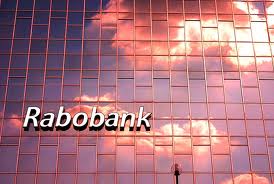 Moody's Investors Service has dished out a two notch credit rating downgrade to Rabobank Nederland, the parent of local rural lender Rabobank New Zealand, saying it expects pressures on both profitability and asset quality through an unfavourable operating environment in both the Netherlands and euro-zone.
The credit rating agency cut Rabobank to Aa2 with a stable outlook from Aaa, its highest possible rating. Rabobank Nederland's New Zealand branch received the same downgrade. Moody's noted that Rabobank still has one of the highest credit ratings among European banks.
The Rabobank downgrade came as Moody's downgraded five Dutch banking groups including ING Bank, ABN AMRO Bank, LeasePlan Corporation, and SNS Bank. The cuts came with Moody's saying Dutch banks face difficult operating conditions throughout 2012 and possibly beyond. See Moody's full report on the five here.
As for Rabobank, Moody's said the two-notch downgrade reflects its view that, despite many strengths and mitigants, a long-term rating higher than Aa2 is not commensurate with an institution using wholesale funding and operating in the current adverse European economic environment.
"We anticipate that Rabobank will experience pressures on profitability and asset quality arising from the unfavourable operating environment both in the Netherlands and the euro area. Pressure on deposit
margins in the Netherlands and an environment of elevated wholesale funding cost could affect Rabobank's earnings in our view," said Moody's.
Moody's said credit losses were likely to increase as a result of the worsening macro-economic environment in the Netherlands, thus adding to profitability pressures.
"At the same time, we consider Rabobank's track record of satisfactory risk management and resilient earnings generation during the crisis to date, the latter being a reflection of its exceptional franchise in its domestic market. Further, the lengthening of the duration of its liabilities has reduced the bank's exposure to confidence sensitivity and its high level of capital provides it with comfortable loss-absorption capacity."
Moody's has New Zealand's big four banks - ANZ, ASB, BNZ and Westpac - a notch lower than Rabobank at Aa3 after downgrading them last year from Aa2. It also has Kiwibank at Aa3. The Moody's Rabobank downgrade comes after rival Standard & Poor's cut Rabobank to AA from AAA late last year.
In March Rabobank Nederland, which is a co-operative, detailed its exposure to Europe's so-called PIIGS nations - Portugal, Ireland, Italy, Greece and Spain, as it posted a 5% fall in annual net profit to €2.62 billion (about NZ$4.2 billion). The Group put its total net exposure to sovereign debt issued by the PIIGS countries at €349 million. It said this was dominated by €200 million in Italian bond holdings.
On top of the sovereign debt, it also disclosed €121 million worth of state guaranteed PIIGS bonds, with €60 million Portuguese, and €1.57 billion in bonds - mainly covered bonds - issued by financial institutions in PIIGS countries, dominated by €1.45 billion from Spanish institutions.
The all up €2 billion exposure is a small chunk of the bank's €731.7 billion worth of total assets and is after €374 million worth of write-downs on the PIIGS related debt, including a €227 million write-down on its Greek exposure.
Meanwhile, Rabobank New Zealand posted a NZ$6.4 million, or 48%, rise in unaudited profit after tax in the March quarter with
gross loans and advances up NZ$63.435 million
to NZ$7.956 billion. Rabobank also operates an online banking division, RaboDirect.