Commercial printer Blue Star in 'serious talks' with its banks, the AFR says, with administration among the options being considered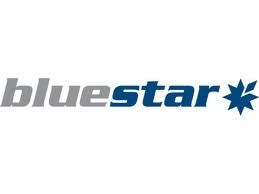 Representatives of Blue Star Group and its majority shareholder Champ Private Equity are in "serious talks" with the commercial printing firm's banks with administration among the options under consideration, The Australian Financial Review reports.
The AFR notes the move comes less than a year after Blue Star refinanced its senior debt - when bondholders voted narrowly in favour of a controversial refinancing proposal.- and extended its debt maturity to 2015, ostensively to give management time to revive the company. Its banks include BNZ, ASB's parent Commonwealth Bank of Australia and Bank of Scotland.
Champ bought the Auckland-based Blue Star, which operates in both New Zealand and Australia, in December 2006 in a deal that gave the firm an enterprise value (including debt and equity) of NZ$385 million. Champ took an 84% stake with management and the previous controlling shareholder and managing director, Tom Sturgess, collectively retaining 16%.
Blue Star, which has bonds listed on the NZX, has been hit by weak operating conditions, aggressive price competition and weak international paper pricing, the AFR says. It has about 1,800 staff.