Morgan Stanley and Citigroup raise NZ$1.25 bln, combined, in 1st NZ$ denominated bond issues by US banks in 5 years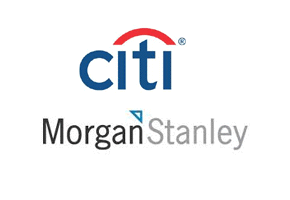 By Gareth Vaughan
In a rare move, giant United States banks Morgan Stanley and Citigroup have borrowed a combined NZ$1.25 billion through five-year New Zealand dollar denominated bond issues.
Morgan Stanley this week raised NZ$750 million in an issue priced at 4.50% over the five-year NZ swap rate giving investors' a 7.6% interest rate on the senior, unsecured bonds.
The Morgan Stanley issue follows a NZ$500 million, five-year NZ dollar denominated bond issue  by Citigroup in late June. That issue was priced at just over 3% above the swap rate, giving investors' an interest rate of 6.25%. The Citigroup issue was the first significant NZ dollar bond from a US bank since May 2007 when Morgan Stanley issued a NZ$100 million seven-year bond.
The bonds were sold to overseas institutional investors and private banks.
The NZ dollar bond issues are attractive to the US banks because they help diversify their funding to a new group of investors. NZ is currently seen as a safe haven in a turbulent world.
The Citigroup issue came hot on the heels of a two notch downgrade to the group's credit rating by Moody's Investors Service to Baa2. At the same time the credit rating agency also cut Morgan Stanley's rating by two notches to Baa1. The Baa2 and Baa1 ratings are just above Moody's lowest investment grade rating of Baa3. 
Both Morgan Stanley and Citigroup have A- ratings with a negative outlook from S&P.
 Moody's rates NZ's big four banks - ANZ, ASB, BNZ and Westpac - Aa3 and S&P rates them AA-.
Lead managers in the Morgan Stanley issue were ANZ, BNZ's parent National Australia Bank, Morgan Stanley and Mitsubishi UFJ.
-------------------------------------------------------------------------------------
This article was first published in our email for paid subscribers this morning. See here for more details and to subscribe.