Westpac says unsecured depositors in bank with maximum 10% covered bond issuance would still be made whole in 'catastrophic default event'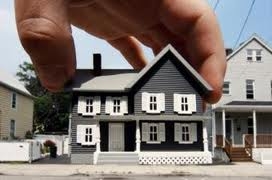 By Alex Tarrant 
Westpac has moved to calm MPs fears that unsecured depositors could be left short from a bank failure despite banks being able to ring-fence their best assets for institutional investors providing them cheap funding.
Parliament's Finance and Expenditure Committee is currently reviewing the Reserve Bank of New Zealand (Covered Bonds) Amendment Bill, which will set a 10% cap on the amount of covered bonds New Zealand banks are allowed to issue relative to their total asset bases.
Covered bonds give banks access to cheaper, long-term funding by allowing them to ring-fence a group of low-risk residential mortgages into a cover pool. Bonds secured by that cover pool are then sold off to investors who receive both a secured claim on that pool and an unsecured claim on a bank's assets.
Due to this dual recourse security, covered bonds generally attract the highest possible AAA credit rating, which is above New Zealand banks' own ratings.
Last month, Opposition members of the Committee raised fears that unsecured bank depositor claims could be diluted in the event of a bank failure, as they would not have access to assets in a bank's covered bond pool.
Interests of New Zealand bank customers 'well balanced'
Appearing in front of the Committee last week, Westpac Treasurer Jim Reardon said Westpac acknowledged there was a risk at the extreme level that covered bonds could subordinate the interests of unsecured creditors, including deposit holders.
"But Westpac believes that the management of the broader interests of New Zealand bank customers – both depositors and borrowers – are well balanced by the RBNZ's imposition of a 10% cap for institutions," Reardon said.
"The ten percent cap on the bank's assets is seen as conservative in managing these interests, and is consistent with, or more conservative than, most of the international regulators, and certainly well below where the international credit rating agencies see as impacting the unsecured rating of the banks," he said.
Although covered bonds have been issued in Europe for more than 200 years, they're a recent development in other parts of the world including New Zealand, where legislation either has recently been introduced, or is being introduced. Like the Reserve Bank of New Zealand, regulators elsewhere have defined and set thresholds to limit covered bond issuance, with New Zealand's 10% of the issuer's assets at the high end of what's allowed.
Australian law sets an 8% limit of the issuer's domestic assets. In North America Canada has set a limit of 4% of total assets and the United States is eyeing a limit of 4% of liabilities. Singapore has a proposed limit of 2% of the issuer's assets. See more here.
Reardon said members of the public, and members of the committee, had expressed concerns over the subordination of depositors, and ultimately the potential impact covered bonds might have on the broader asset pool available in the event of a bank entering statutory management, and the government being asked to step in with some form of financial support.
"We've calculated that, even in a catastrophic event, where a bank that utilised the full cap of 10% of its covered bonds, with loan defaults of 30% the unsecured creditors would still be made whole on that event," Reardon said.
Asked by interest.co.nz about that calculation following the Select Committee hearing, Reardon said Westpac had run a generic scenario across its whole book.
"If we had 30% loan defaults, and assuming a 33% loss on default, the impact on unsecured creditors is they're still made whole," Reardon said.
The balancing factor was the bank's capital base, he said.
'Covered bonds an insurance policy for NZ banks'
In his submission to the Select Committee, Reardon said to put the loan default figures in context, Westpac suffered loan defaults of less than 1% during the worst of the global financial crisis. 
"Australian banks experienced similar levels of default. The worst-hit banks were in the US, with annualised losses on prime mortgages of less than 6%. The US is a non-recourse market for mortgages, unlike Australia and New Zealand," Reardon said.
"The financial services organisations impacted most severely during the GFC were organisations who were unable to maintain access to funding markets. Generally, through concentration of funding sources, covered bond markets proved the most resilient and consistent funding markets through the GFC," he said.
"Highly rated banks were allowed to maintain consistent access to funding markets and therefore survived the crisis."
Covered bond legislation was an insurance for New Zealand banks against renewed ongoing instability in unsecured markets, Reardon said.
"Rather than these bonds being a risk for the government in the event of a bank failure, they are a preventative tool to ensure failure does not occur," he said.
This article was first published in our email for paid subscribers this morning. See here for more details and to subscribe.