BNZ Treasurer says his bank needs to borrow about NZ$1.5 bln this financial year, less than half what was needed in the 2 previous years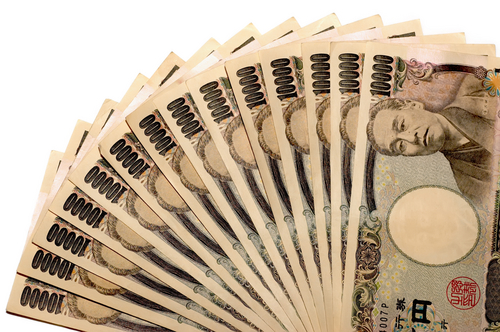 By Gareth Vaughan
The amount of money BNZ needs to borrow this year is less than half what it has needed in each of the previous couple of years, Treasurer Tim Main says, describing the bank's current fund raising needs as "just maintenance."
Main told interest.co.nz BNZ's fund raising requirement for its current financial year, which runs until September 30, is about NZ$1.5 billion. That compares with the about NZ$4 billion it raised in each of its previous two financial years.
"We're pretty comfortable," Main said. "We've now got our core funding ratio at a fairly comfortable level where we want it. (In "the mid 80s" compared with the Reserve Bank mandated minimum of 75%).
"So we've done the heavy lifting in the last two years in terms of term debt and deposit growth and now it's one of just maintenance."
So far in 2013 BNZ has raised £250 million through a three-year bond issue in January, which Main said secured about NZ$460 million, meaning BNZ needs about another NZ$1 billion between now and September 30. BNZ was biding its time on borrowing further money, Main added, saying he wasn't sure whether it would next tap an overseas market or look to raise funds domestically.
A yen for Japan
That said, one market Main's keen to tap, should conditions allow, is Japan. Last year BNZ borrowed 25.5 billion yen (about NZ$320 million at current exchange rates) in the largest ever euro-yen senior bond issue by a New Zealand bank.
"Right now the cost of converting yen into New Zealand dollars is not as economic as say, converting euro or sterling back into New Zealand dollars. If it weren't for that I think we would be keen to issue there again. There are certainly lots of investors there keen to buy our paper it just comes down to economics at the end of the day," Main said.
"In Japan you've got the government changing its macro policies. They're going to be favouring a more inflationary set of macro policies, which means local investors are getting more reluctant to buy Japanese government bonds because of that supply. And also the very low returns at an absolute level are forcing many Japanese investors to look at non-Japanese assets, and in particular very good quality bank paper like the Australasian banks," said Main.

"We see that market being really good for us long term for diversification."
He said the interest rate BNZ had paid in Japan last year was the yen swap plus about 100 basis points.
However, when the landed cost is taken into effect, which includes cross currency swaps to bring the borrowed money home, Japan is one of the more expensive markets, with the domestic market generally the cheapest place to for BNZ to borrow. But Main said Japan offered funding diversification for BNZ, away from its traditional overseas wholesale markets of Europe and Switzerland, and the New Zealand market wasn't big enough to meet its needs.
Plenty of deals on offer
There's currently no shortage of overseas interest in New Zealand bank debt, at least from investment bankers trying to stitch together deals, with Main saying he'd head from overseas based bankers from six or seven investment banks within the last three months.
"The feedback in recent times has been very strong. There's a lot of appetite there right now for our paper," Main said. "We're biding our time. We're not in a rush to issue. We've got a very low requirement and with markets working for us, we have the luxury of choice."
Meanwhile, rival ANZ last week said it wouldn't repay a NZ$835 million perpetual callable subordinated bond when the call date comes up on April 18. The move will see the interest rate on the bonds reset at a much lower rate than the current 9.66% per annum. BNZ has a perpetual redeemable preference share on issue with a call date of March 28. This NZ$450 million bond is currently paying 9.89%. If the rate is reset, it'll be at 220 basis points over five-year swap, meaning a big drop from the current rate.
Main said he couldn't comment on what BNZ might do with the bond until a stock exchange announcement was made. He declined to be drawn on whether he was surprised at ANZ's decision.
This article was first published in our email for paid subscribers. See here for more details and to subscribe.