First NZ Capital analyst Jason Familton says Heartland Bank interim result 'another tick in the box'; sees higher share price; potential downside from property exposure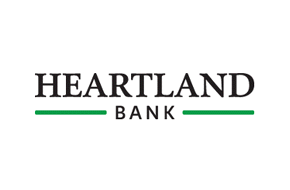 Heartland Bank's half-year after-tax profit of NZ$10.7 million was "another tick in the box" for the company First NZ Capital analyst Jason Familton says.
Heartland, which achieved Reserve Bank registration as a bank before Christmas reported its interim result last week.
Familton said the fact Heartland gave a guidance of expected net profit before tax of NZ$16.5 million for the second half of the year implied the company was still comfortable with the NZ$21-NZ$24 million full year after-tax profit guidance.
First NZ has trimmed its expected profit for the year for Heartland to NZ$24.1 million from NZ$24.3 million previously, but has increased it 2014 projected profit by 7% to NZ$34.3 million and the 2015 forecast by 6% to NZ$39.1 million.
Familton said these profit upgrades reflected "lower cost growth, given comments about cost reduction from management".
He has increased his valuation of the Heartland shares to NZ83c from NZ82c and gives the stock an "outperform" rating. The shares were trading for NZ71c on NZX on Friday.
Familton said with banking registration confirmed, the investment case for Heartland now refocused on improving its return on equity. He is forecasting ROE of 6.4% for this year, rising to 9% next year and "then the acceptable 10%" in the 2015 year.
Marac property risk
Heartland has announced that it is reviewing its non-core NZ$87.9 million lending book and NZ$55.3 million investment property assets that relate to troubled lending undertaken by finance company Marac, one of the three entities that merged to form Heartland.
These assets are being managed by a separate company, Real Estate Credit Limited, and up till December Heartland was protected from any future losses on the assets. The benefit of this agreement has now ended, meaning potentially Heartland can be exposed in future.
Familton says First NZ considers there is some prospect Heartland will look to divest the loan book "depending on whether the price (and potential hair-cut) is adequate".
"While we recognise this will likely be a one-off hit to NTA (net tangible assets), it would alleviate the ongoing negative perception around the book for both existing and potential shareholders," he says.
The key risk for further impairment charges for Heartland in the future lies from the non-core property assets, he says.
"It remains difficult to assess on-going further provisioning or fair-value adjustments which can materially affect earnings at this stage."
Heartland CEO Jeff Greenslade was unavailable for an interview after the release of the bank's results.
This article was first published in our email for paid subscribers. See here for more details and to subscribe.