Beleaguered SOE Solid Energy won't say who holds NZ$95 million worth of its debt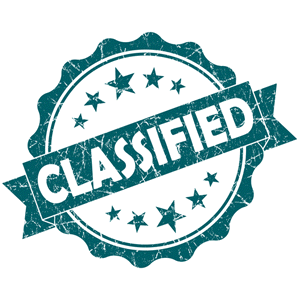 By Gareth Vaughan
Troubled state owned enterprise Solid Energy is refusing to disclose the names of the holders of NZ$95 million of its debt.
The company, which has around NZ$389 million of debt in total and whose bankers are in talks with the Government over restructuring options, has told interest.co.nz in a response to an Official Information Act request that it will not name its bondholders. Nor will it disclose the interest rates it's paying on them, or details of the bond's covenants.
The company has issued three medium term notes to wholesale investors worth a combined NZ$95 million, with the third and final issue taking place as recently as last November.
"Solid Energy does not agree to release the names of the holders, the interest rates for each of the notes or the details of the covenants contained in the notes. This information is commercially sensitive," Solid Energy says in a letter signed by its senior solicitor Rob Page. 
Page maintains this commercial sensitivity outweighs the public interest. However, interest.co.nz has written to the Ombudsman requesting a review of Solid Energy's decision to withhold the names of the bondholders, the interest rates Solid Energy is paying them, and the covenants (loan conditions) of these bonds. Given Solid Energy is an SOE likely to require a taxpayer funded bailout, we do not agree that commercial sensitivities, whatever these may be, outweigh the public's right to know.
The balance of Solid Energy's debt is held by banks whose names Solid Energy has been prepared to disclose. They are ANZ, ASB, BNZ, Westpac and Bank of Tokyo-Mitsubishi.
Solid Energy's letter points out its notes are unlisted, unsubordinated and unsecured. It says the first note was issued in December 2009 raising NZ$20 million, the second in March 2011 raising NZ$50 million, and the third in November 2012 raising NZ$25 million.
"The maturity dates for each of the notes is 7 December 2016, 29 March 2018 and 12 November 2019 respectively," Page says. "The monies raised have been used for general operational purposes."
Solid Energy's 2012 annual report, covering the year to June 30, showed total debt at that point of NZ$295 million comprising NZ$225 million of bank debt and NZ$70 million of bonds. It said all bond and loan facilities were unsecured and all the debt was marked as non-current, meaning none of it was due for repayment for at least 12 months.
Finance Minister Bill English and Minister for State Owned Enterprises Tony Ryall revealed the seriousness of Solid Energy's plight in February, just weeks after the company's CEO of 12 years, Don Elder, departed the company. Elder, however, continues to be paid for providing advice to the company. Prime Minister John Key has said his government won't be letting Solid Energy's banks off Scott-free and they will "definitely" have to wear some losses.
This article was first published in our email for paid subscribers. See here for more details and to subscribe.