Readers of our fixed-interest bonds tables can now get a free daily email of key bonds and benchmark data and news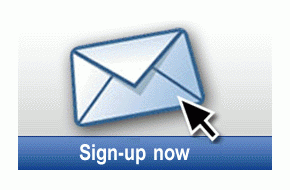 One of the most well read sections on our service is our Bonds news and fixed-interest bond data.
To help readers stay on top of this high-demand sector, we have added a new resource for those who wish to get the latest bond and fixed interest stories and the most current bond market data sent directly to their email.
You can now sign up for our Daily Bond Newsletter.
This free service gives you the key fixed interest stories of the day, plus it sets out in an easy-to-use table key bond price data as quoted by a range of market makers and participants.
It also features important industry opinion.
To subscribe enter your email address here.
This newsletter also gives you convenient links to each of the corporate bond issues and issuers.
It also sets out NZ Government stock prices and yields, swap rates, and swap spreads, along with key bank term deposit benchmarks and related swap spreads.
Anyone can sign up (you don't need to register first), although you will be prompted for verification from your Inbox. You can unsubscribe at any time.
You will receive it every day in the early afternoon.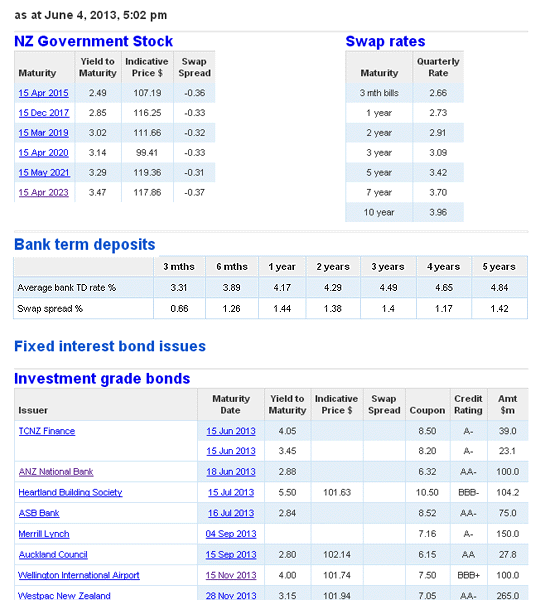 We now have six other free daily or weekly email newsletters to choose from, for ...
- home loan news and rates, daily
- term deposit news and rates, daily
- currency news and fx rates, daily
- gold and silver prices and news, weekly
- business news and success stories, weekly.
We also offer one subscription email for senior professional managers in the finance industry. This is our Banking & Finance Daily Newsletter, and is available to subscribers for $365 per year (including GST). You can find out more about this service here ».