The holders of $95m worth of stricken SOE Solid Energy's debt remain shrouded in secrecy with Ombudsman too busy to review OIA rejection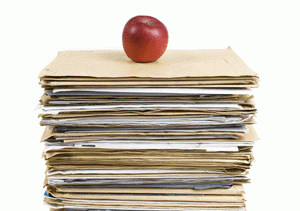 By Gareth Vaughan
Regular readers may remember my attempts earlier this year to establish the identity of the parties holding $95 million worth of bonds issued by Solid Energy.
Even after an Official Information Act request the financially stricken company itself wouldn't say. And nor would Finance Minister Bill English, with a spokesman for him saying it was "a commercial matter for the company."
So in early April I took the issue to the Office of the Ombudsman, asking for a review of Solid Energy's decision to withhold the names of the bondholders, the interest rates it's paying them, and the covenants (loan conditions) of these bonds. The Ombudsman is able to investigate decisions made by government agencies on requests for official information. (There are currently two actual Ombudsmen - Dame Beverley Wakem and Ron Paterson).
Given Solid Energy is a State Owned Enterprise likely to require a taxpayer funded bailout, I argued the commercial sensitivities the company cited for withholding the information, whatever these may be, shouldn't outweigh the public's right to know.
Don't hold your breath
Yesterday I received a letter from the Ombudsman. And it's just as well I haven't been holding my breath whilst awaiting a decision. And nor will I start to from now because a decision is clearly still months away.
"Please note that, as of today's date we have over 2,200 complaints on hand and limited investigator capacity. We are therefore not in a position to be able to investigate all of the complaints before us at the same time," the letter, signed by intake and assessment manager Emma Debreceny, says.
"This has meant that we are experiencing delays in progressing some of the complaints before us and, in particular, delays in being able to allocate complaints to the investigators who assist the Ombudsmen."
"At present we have approximately 450 complaints that we have not yet been able to allocate to investigators. Your complaint is one of those awaiting allocation to an investigator. I regret to advise that, due to the pressures of our current workload, it is likely to be some months before we are able to allocate your complaint to an investigator. However, we are making every endeavour to progress your complaint as quickly as we can."
'We will write to you again about the status of your complaint within the next three months."
Three unsecured bond issues
Solid Energy's bonds consist of three medium term notes issued to wholesale investors worth a combined $95 million, with the third and final issue taking place as recently as last November.
Solid Energy's bonds aren't listed on the sharemarket, are unsubordinated and unsecured. The first issue was in December 2009 raising $20 million, the second in March 2011 raising $50 million, and the third in November 2012 raising $25 million. The maturity dates for each of the notes is 7 December 2016, 29 March 2018 and 12 November 2019 respectively. Money raised was used for "general operational purposes."
The balance of Solid Energy's debt, put at about $389 million by the Government in February, is held by banks whose names Solid Energy has been prepared to disclose. They are ANZ, ASB, BNZ, Westpac and Bank of Tokyo-Mitsubishi. The bank loans are also unsecured.
In February English said the Solid Energy board was working with Treasury, advisors and its banks on restructuring options, with the aim of returning the company to a sustainable financial position. This came just weeks after Solid Energy's CEO of 12 years, Don Elder, departed from the company.
Prime Minister John Key has since said his Government won't be letting Solid Energy's banks off Scott-free and they will "definitely" have to wear some losses. And Key has also warned, after receiving a report from potential receivers KordaMentha, that Solid Energy probably has no equity left.
This article was first published in our email for paid subscribers. See here for more details and to subscribe.