Allied Farmers eyes second ranking bond issue to help repay the taxman and stay alive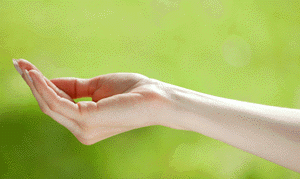 A bond issue to help pay off debts to the taxman?!
That is indeed what the beleaguered Allied Farmers is proposing in its latest attempt to keep its life support machine running.
Allied Farmers, which completed a now infamous debt-for-equity swap with failed finance company Hanover Finance in December 2009, says its subsidiary Allied Farmers Rural is proposing a bond issue. It wants to raise a minimum of $500,000 and up to $1 million in a bond issue it says will mature on August 31 next year. Investors would be paid interest quarterly, at a rate of 12% per annum.
On allotment of the bonds investors would also get 58 share options for every 10 bonds held to acquire Allied Farmers ordinary shares, which would expire after five years.
The Allied Farmers bond offer announcement was in the name of chairman Garry Bluett. He was among the directors of another ex-Allied Farmers subsidiary, Allied Nationwide Finance, the Financial Markets Authority said earlier today "likely breached the Securities Act." The FMA, won't, however, be taking any action.
Allied Farmers issued 1.9 billion shares in exchange for Hanover group debentures in 2009 (the company had just 37.7 million shares on issue prior to the deal), to about 16,400 Hanover investors valued at 20.7 cents each. Today they were at 3c each.
IRD deal still under negotiation
Proceeds from the bond issue, Allied Farmers says, will be used to help fund the initial instalment of a proposed repayment plan with the Inland Revenue Department, although this repayment proposal remains the subject of negotiations.
Allied Farmers says it'll also need to draw down on money from its secured lender, Crown Asset Management Limited, to repay the IRD. Crown Asset Management was set up to acquire the assets of five of the eight finance companies repaid by the Government under its Retail Deposit Guarantee Scheme.
"The balance of the proceeds will be used for working capital purposes. If Allied Farmers Rural and Inland Revenue agree the Repayment Proposal, the Inland Revenue liquidation hearing will be discontinued. The Repayment Proposal (if agreed) and the Bond Issue are cross conditional," says Allied Farmers.
In May Allied Farmers revealed Allied Farmers Rural had been served with a liquidation notice from the Inland Revenue Department for $4.2 million. Then in August Allied Farmers said negotiations were continuing with a creditor that had served a statutory demand for an outstanding debt plus interest totaling $540,000.
Second ranking
Allied Farmers said today the settlement proposal with this unnamed creditor is conditional on Allied Farmers Rural agreeing the repayment proposal with IRD.
It says the proposed bonds would have a second ranking behind Crown Asset Management and be issued at $1 each.
Any bond issue is conditional on obtaining an NZX Regulation waiver, raising the $500,000 minimum, agreement with IRD on the repayment plan, and agreement of settlement with the creditor.
The security the bonds would have includes general security interest over the assets of Allied Farmers and its subsidiaries other than New Zealand Farmers Livestock Limited, plus second ranking specific security interest over Allied Farmers Rural's shares in NZ Farmers Livestock.
On Friday Allied Farmers said it had sold its sale yards interests in Taranaki, Manawatu, Waikato and King Country to joint venture subsidiary, NZ Farmers Livestock for the registered valuation of $3.6 million. Proceeds of this sale would be used to reduce debt to Crown Asset Management, although Crown Asset Management had allowed Allied Farmers to immediately draw down up to $310,000 to fund "a number of outstanding commitments."
The sale yards purchase was paid for through a combination of senior and junior debt from ANZ and an associated party of NZ Farmers Livestock's chief executive Steve Morrison, Allied Farmers said.