The taxman seeks $4.2 mln from Allied Farmers Rural through 'surprising' liquidation notice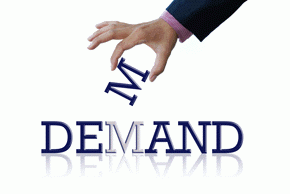 Allied Farmers, which took on Hanover Finance's loan book in late 2009, says its rural services and supplies business, Allied Farmers Rural, has been served with a liquidation notice by the Inland Revenue Department for $4.2 million.
In a statement to the sharemarket Allied Farmers said Allied Farmers Rural will be seeking legal advice to clarify the matter, and will continue talks with IRD, hopeful of reaching a settlement before the scheduled court hearing, which is set down for July 23.
"It appears that the notice was filed with the High Court some time ago - 1 May 2013 - without Allied Farmers Rural being advised or served, which is surprising given that Allied Farmers Rural understands the statutory demand had expired by that date," Allied Farmers said.
"On 25 February 2013 Allied Farmers Rural announced that it had received a statutory demand from the Commissioner of Inland Revenue for outstanding debts totaling $3.7 million. Since that time Allied Farmers Rural has been in discussions with the IRD on a proposal to satisfy the amount outstanding to IRD. However, today Allied Farmers Rural was served with a liquidation notice by the IRD for $4.2 million."
Crown Asset Management Limited, which is overseen by Treasury, has first ranking security over Allied Farmers Rural. However, NZ Farmers Livestock Limited is not part of this and is not affected by the IRD demand.
In December 2009 Hanover Finance group investors narrowly agreed to swap their Hanover debentures for shares in the Rob Alloway and John Loughlin led Allied Farmers.
The shares were then valued at 20.7 cents each and are now worth just 2.5c cents each. Allied Farmers' shares are in a trading halt.
Hanover froze NZ$554 million owed to 16,500 investors in July 2008. Investors' subsequently approved a moratorium proposal in December 2008 that pledged to pay them back over five years. Then a year later after getting back just 6 cents in the dollar, they backed the Hanover-Allied Farmers deal.