Equity value of $992 mln placed on Kiwibank in Ernst & Young report for Treasury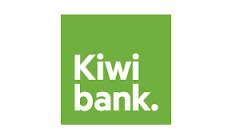 By Gareth Vaughan
The 11 year-old Kiwibank now has an equity value of nearly $1 billion, or 79% if its parent New Zealand Post's total equity value, according to a report done for Treasury.
This valuation comes from an Ernst & Young (E&Y) report. E&Y slaps what it terms a base case ordinary equity valuation of $1.252 billion on NZ Post and says Kiwibank comprises $992 million of this. This compares with valuations of $779 million and $806 million placed on Kiwibank in 2011 by analysts at Macquarie and First NZ Capital, respectively.
"For Kiwibank we have used a free cash flow to equity approach to value total equity. We then subtract the $160 million of preference shares outstanding to determine the value of the ordinary equity," E&Y says.
The report's key assumptions for Kiwibank include;
Credit growth expands at the rate of nominal GDP apart from in its 2014 and 2015 financial years where it's assumed the Reserve Bank's loan-to-value ratio restrictions on mortgage lending will reduce credit growth by 1% per annum;
Kiwibank increases its retail market share from 10.3% in 2013 to 14.3% by 2023;
Net interest margin remains relatively constant at 2013 levels of 1.81% (versus the industry average of 2.3%). And;
Kiwibank's cost to income ratio declines from the 2013 level of 68% (versus about 45% at the big four banks) to the bank's target ratio of 60%.
E&Y also assumes Kiwibank gets $50 million of equity in each of its 2014 and 2015 financial years from NZ Post, assumes an 11.3% cost of equity, and a terminal growth rate of 3.5%. The valuation is most sensitive to the target capital adequacy ratio and the cost of equity.
The E&Y Kiwibank valuation is based on the midpoint value of a range from $869 million to $1.115 billion. E&Y says its midpoint valuation implies a 1.2x price to book ratio, and a 12.3x price to earnings ratio.
Meanwhile, in Treasury's annual SOE portfolio report it notes Kiwibank's customer numbers are up to 850,000 from 820,000 at its June 30 balance date.
"Kiwibank is well placed to continue its market share increases in the retail market but, along with other banks, it will feel the impact of a tightened regulatory regime," Treasury says.
The first two charts below are from E&Y and the third from Treasury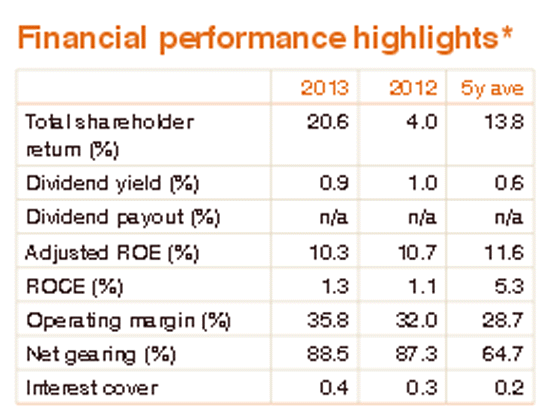 This article was first published in our email for paying subscribers. See here for more details and to subscribe.