Solid Energy debt restructure 'one of the most significant banking sector events of recent years'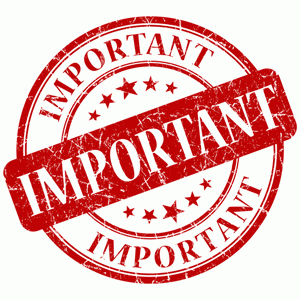 By Gareth Vaughan
Last year's disputed restructure of State Owned Enterprise (SOE) Solid Energy's debts reverberates "far more widely" than almost any other banking sector event in recent years, KPMG says, given it appears to have changed the long-standing assumption that a SOE has an implicit government guarantee.
KPMG makes this point in its annual Financial Institutions Performance Survey (FIPS).
Late last year unsecured lenders to the financially challenged Solid Energy including ANZ, BNZ, Bank of Tokyo-Mitsubishi, ASB's parent Commonwealth Bank of Australia, and Westpac effectively took haircuts ranging from 21% for ANZ to 12% for Westpac on a combined $359 million worth of loans by swapping debt for redeemable preference shares. TSB also took a $13.8 million, or 20%, haircut on $67.5 million worth of Solid Energy bonds.
Bank of Tokyo-Mitsubishi challenged the debt restructure, which was agreed to by the other banks, but ultimately lost in the High Court and has decided not to appeal the judgment.
In the FIPS report KPMG describes the Solid Energy debt restructure as "one of the most significant sector events of 2013."
"While bankers seldom elicit much sympathy when they complain about matters not going their way, the controversy surrounding the Solid Energy restructure has reverberated far more widely than almost any other event in recent years. Ranging from Bank of Tokyo-Mitsubishi's court action to block the debt restructure to high level political posturing, the restructure appears to have altered the long-standing assumption that a SOE has an implicit government guarantee. That assumption has been held even if no such explicit guarantee was sought at the time of the financing," KPMG says.
"Solid Energy's debt restructure makes it clear this assumption is no longer valid – if it ever was – and there is a possibility other government controlled or owned entities could find their financing costs significantly higher than the NZ Sovereign AA credit rating."
John Kensington, KPMG partner and head of financial services, told interest.co.nz said in the past when government controlled entities have got into financial trouble they've been bailed out. These range from BNZ in 1990, to Air New Zealand in 2001, AMI in 2011, and finance companies headed by South Canterbury Finance in the Crown retail deposit guarantee scheme between 2008 and 2011.
"I guess what we're probably saying is in the past when a government entity has got in trouble there has been a history of bailouts," Kensington said. "And I think there has probably been an implicit belief that although the guarantee wasn't there, the Government probably wouldn't let them fail."
"(However) there's probably a slight difference in that those entities, if the Government had let them fail, would've hurt the average New Zealander. Perhaps Solid Energy was a little bit different," Kensington added.

This may make debt funding more expensive for Crown controlled entities, but also means there's more risk from the lenders' perspective.
"If people have implicitly priced in there some sort of guarantee, and have now seen that it won't be supported, I think what we're saying is that maybe when they go to the market they mightn't enjoy quite the sharp pricing they have," said Kensington.
This article was first published in our email for paying subscribers on Wednesday morning. See here for more details and to subscribe.