Budget deficit of NZ$1.1 bln for 11 months to May was NZ$332 mln more than expected as GST and corporate receipts were less than forecast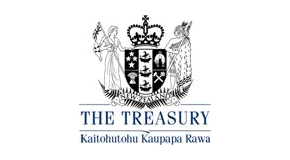 By Bernard Hickey
Treasury has reported a NZ$1.1 billion deficit in the Government's Operating Balance before Gains and Losses (OBEGAL) in the 11 months to May, which was NZ$332 million more than expected because of a shortfall in GST and corporate tax receipts.
Core Government spending was 0.1% less than forecast at NZ$64.2 billon, but crown tax revenues were 0.8% less than forecast at NZ$56.5 billion.
"While tax revenue has increased year-on-year, the result was $459 million below forecast with both GST and corporate tax being less than expected ($238 million and $120 million respectively)," Treasury said.
"The GST revenue variance mostly reflected lower than forecast domestic consumption growth, although some of the variance is expected to have reversed in the month of June. The corporate tax variance was partially due to lower than forecast terminal tax assessments and the timing of provisional tax assessments differing from forecast," it said.
"It is too early to determine the likely impact of these results on the current and future financial years as both downside and upside risks exist."
Treasury said its next set of economic and fiscal forecasts would be released in the Pre-election Economic and Fiscal Update on August 19, including an update on the expected tax outturn for the fiscal year that ended on 30 June 2014, and the following four financial years.
The Operating Balance after gains and loss was a surplus of NZ$4.3 billion after gains on equity investments in the NZ Super Fund, ACC and other funds of NZ$4.8 billion, which was NZ$1.4 billion ahead of forecast.
Political reaction
Finance Minister Bill English said the latest Crown accounts confirmed that achieving a surplus in 2014/15 would require careful spending and responsbile economic management.
"Just as the Government's careful fiscal stewardship has taken New Zealand within sight of fiscal surplus in the coming year, the last thing we need is a return to big government spending programmes that would crowd out private investment and put that surplus in jeopardy," English said.
"New Zealanders should be wary of such approaches from political parties as we head towards the election in September," he said.
"While tax revenue was lower than forecast, it was NZ$2.5 billion higher than at the same time last year and these figures are within the normal variation for forecasts."
Labour Finance Spokesman David Parker said the wider than expected deficit suggested the economic recovery may have already passed most New Zealanders by.
"With unemployment still high, wage rates stagnating and inequality widening, only the lucky few are benefiting from National's much-hyped 'rock star' economy," Parker said.
"The potentially weaker recovery was today reinforced by plunging business confidence recorded in NZIER's Quarterly Survey of Business Opinion," he said.
"As disaster recovery concludes and dairy prices recede from historic highs, National's lack of vision and foresight to increase jobs and wages is being exposed; and New Zealanders are bearing the economic brunt of it," he said.
"Six years after the global financial crisis, New Zealand's 6 per cent unemployment rate is now almost as high as the 6.1 per cent recorded in the United States. This is more evidence that reliance on dairying, held up by record commodity prices, and the Christchurch rebuild are shaky foundations for an economy that needs to be much more diverse."
(Updated with political reaction, chart)