Key and Tolley say Budget 2015 will focus on ways to reduce entrenched poverty for 100,000 children; focus on housing, transport, childcare, debt costs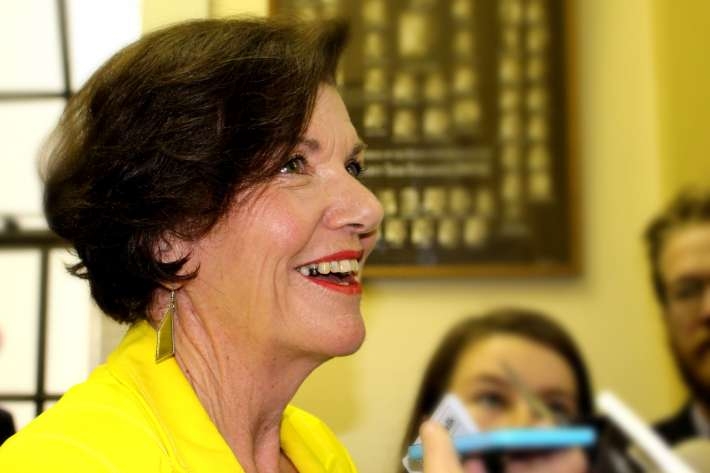 By Bernard Hickey
Prime Minister John Key and Social Development Minister Anne Tolley have signalled the Government is planning a major package of measures in Budget 2015 to reduce housing, childcare, transport and debt costs for those 60,000 families with up to 100,000 children in severe hardship.
Commenting after the release of the second annual Child Poverty Monitor by Children's Commissioner Russell Wills, Tolley and Key told reporters they accepted the data in the Monitor showing tens of thousands of children were in severe hardship.
Earlier, Tolley told Morning Report a group of Ministers were meeting weekly to build a package of measures for the May 2015 Budget after Key signalled in the wake of the September 20 election the Government would refocus its efforts on the area.
The Monitor found 260,000 children (24% of all children) were living in relative poverty after housing costs, with 34% of Maori children and 28% of Pacifica children living in poor households.
"The Prime Minister has said it's a priority for this term of Government that all New Zealanders benefit from the growing economy with a focus on children who are living in hardship," Tolley said.
The first thing the Government could do was get someone in the household into work, while reducing housing costs was the second part, she said.
"We've got 3 senior ministers focused on housing, looking at things like supply. The cost of housing for households has gone from about 30% of after tax income up to about 50%, and that makes a huge difference particularly in households where they've got a low income."
Tolley said ministers were working across the Government to make billions of dollars of new spending more effective, while Key was leading work on directing extra resources to children in hardship.
"There's just not enough money going into the household. The Prime Minister is leading that piece that senior ministers are working on at the moment,"she said.
Tolley agreed that Budget 2015 would be focused on child poverty and follow on from the NZ$500 million packaged announced in Budget 2014, although she later told this reporter the 2015 package would be smaller than that.
"Absolutely," she said when asked if the Budget would focus on child poverty. "Ministers are meeting weekly, working our way to make sure we're all working together so we haven't got that six cars up the drive, which we still have a lot of in our communities. We want to get the best, most effective spend for those complex families," she said, adding the Prime Minister was leading Budget 2015 work.
"Yes. It's shaping up to be a really big piece of work. Some of it short term and some of it really long term," she said of the Budget work.
Key on child poverty
Key said most New Zealanders would view the number living in "clearly and materially poor" conditions, which the Monitor saw as those between 9 and 11 on a deprivation indicator, which was around 110,000.
"My office would probably identify that group as somewhere between 60,000 and 100,000, but we are broadly in the same group. That's the group I'm focusing on," Key told reporters before a National Party caucus meeting.
Key said officials were scoping out a range of different initiatives
"The main issues for those households are -- because we think there's 30,000 to 60,000 families with 60,000 to 100,000 children -- the general cost of housing and accommodation for those families, transportation if they are going into work, childcare costs when their parents are working, and it's excessive levels debt they may have built up prior to being a beneficiary, that they are often paying loan sharks and others exorbitant rates," Key said.
"Once you've paid some of those costs then there's obviously not enough to pay, for instance, for food at the level we would all expect those youngsters to be fed at, so they are the follow on effects," he said.