Fonterra bonds likely to pay lower interest rate than many bank deposits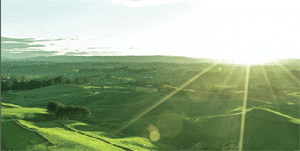 A new six and a half year bond offer from Fonterra is likely to pay a lower interest rate than many New Zealand banks are currently offering on five-year term deposits.
The dairy co-operative has confirmed plans for an issue of unsecured, unsubordinated, fixed rate bonds targeted at both institutional investors and New Zealand retail investors. Fonterra says it's seeking to borrow NZ$250 million, but has the ability to accept unlimited oversubscriptions at its discretion.
The offer comes after an $800 million bond issue from Fonterra, that was paying 7.75%, matured in March. That six year issue, also of unsecured senior bonds, paid a 3.4% margin over swap, and targeted $300 million plus oversubscriptions.
Fonterra's new bond issue will pay a margin "in the area" of 75 basis points over swap. With the five-year swap currently at 3.60% and the seven-year at 3.65%, that suggests an interest rate of about 4.40%. Many banks' carded five-year term deposit rates are higher than this, going as high as 5.30%. See all banks' carded, or advertised, term deposit rates for one to five years here.
Fonterra says the actual margin may be above or below the indicative margin, and an announcement on the interest rate the bonds will pay investors will be made following a bookbuild process, expected to be on Wednesday, 15 April 2015.
The bonds are expected to be quoted on the NZX Debt Market and are expected to be assigned an A credit rating from Standard & Poor's and an AA- rating by Fitch. Both are the same as Fonterra's own ratings from the respective credit ratings agencies. (See credit ratings explained here).
The bonds are due to be issued on April 20 and mature on October 20, 2021.
Further details of the offer are available in Fonterra's terms sheet here.