Wheeler cautions markets on over-reacting, US Fed remains on track for 2015 hike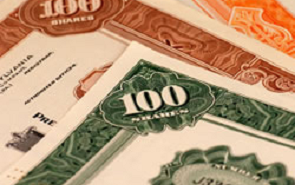 NZ swaps closed up 1-4 bps yesterday with a steeper curve.
Overnight, US 10-year yields pushed up from 2.25% to 2.29% ahead of the US FOMC meeting and have subsequently dipped back to 2.27%.
NZ rates initially pushed sharply higher following the speech by RBNZ's Governor Wheeler yesterday morning.
Having left the door wide open to further rate cuts, at last week's OCR Review, his key message this week seems, do not push this too far. He stated an aggressive cutting cycle would only be consistent with the economy falling into recession. Neither the RBNZ nor ourselves see that as likely at present.
Overall we are left comfortable with our core view the OCR will be cut to 2.50% by October, but no further. We see little to stop the RBNZ cutting in September, and see October as around a 60/40 call.
The RBNZ seemed keen not to overplay current low headline inflation. The Bank referred to core inflation being '"a bit'" below the mid-point of its target range i.e. 2%. It also spoke of recent declines in the NZ TWI feeding through to medium-term inflation, an issue we have highlighted.
The Bank reiterated that it now sees CPI inflation being close to target by H1 next year. We concur.
The RBNZ also made a timely reference to the 'neutral' cash rate. In recent months we have argued this needs further discussion. The Bank reiterated its analysis shows the neutral 90-day rate sits in the 4-5% range. However it is mulling this over. It says, the very low level of global rates could mean the effective neutral rate may be at the bottom end of, or below, this range. 
Our own OCR forecasts include a 4.25% cyclical peak in the OCR in 2018 (after first cutting to 2.50%). Implicit in these forecasts is the idea that the 'neutral' OCR may have fallen to 4.0% or lower. This will have implications for where borrowers perceive 'value' in the likes of 5-year swap rates. Yesterday, NZ 5-year swap closed 2 bps higher, at 3.21%, while 2-year closed at 2.94%.
The NZ 2-10s swap curve closed at 76 bps. We look to position for steepening from current levels, within a 70-125 bps range through to year-end.
Overnight, US yields pushed higher ahead of the US FOMC meeting in the early hours of this morning. In the Fed's statement it repeated that risks to economy and jobs outlook were "nearly balanced". The fact they are not yet deemed to be "balanced" suggested no urgency to raise rates.
The Fed is still looking for "some further improvements in the labour market" before it raises rates. Once again, it seems to require more evidence before hiking, although the word "some" is a new insertion. This probably implies the Fed feels it has already seen some improvement since its last meeting.
Overall, we believe the Fed remains on track to hike before the end of the year.
A September hike is still a possibility, but the Fed did not sound as if it was specifically setting the market up for this outcome. That the Fed's tone confirmed it is in no hurry, initially helped US yields dip on the announcement. US 10-year yields fell toward 2.26% but now sit at 2.27% while 2-year sits at 0.70%. Fed fund futures price a 0.31% Fed funds rate by year-end from its current 0-0.25% range.
---------------------------
Kymberly Martin is on the BNZ Research team. All its research is available here.