Another OCR cut coming in October, RBNZ more assertive that further reductions necessary. Only higher growth, dairy prices, or house prices may change that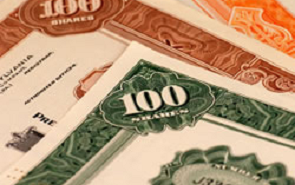 NZ swap and bond yields closed down 5-9 bps yesterday following the RBNZ's meeting. Overnight, US 10-year yields traded up from 2.18% to 2.22%.
The RBNZ's 25 bps cut yesterday was no surprise. However, the Bank was slightly more assertive in its suggestion that further cut(s) would follow than we had suspected.  We maintain our central view the Bank will cut at its Oct meeting. We believe upside surprise(s) would be necessary to dissuade it from this view
Candidates for such a surprise are, Q2 GDP that prints stronger than the RBNZ expects, continued rebound in dairy prices and increases in house prices. However, on balance we expect a cut. We would currently place the odds at around 65% in favour. The market currently prices slightly less than a 45% chance of this outcome.
We reiterate three of our key views. (i) to position for more prompt rate cut(s) than the market currently prices. In this respect, receiving Oct OIS is attractive. However a better entry level may become available after the release of Q2 GDP next week. (ii) to position for NZ curve steepening (iii) to look for longer-dated NZGBs to outperform their US and AU counterparts.
Yesterday, NZ 2-year swap closed down 9 bps, at 2.74%. We have previously highlighted that 2-year swap below 2.70% might present a medium-term paying opportunity. We now believe this may be premature. If the RBNZ does cut as we expect next meeting the market will likely move further in pricing a sub-2.50% OCR, even if ultimately not delivered. Currently the market prices a trough in the OCR at 2.41% by mid next year.
Yesterday's AU employment report printed a little stronger than expected. Our NAB colleagues' central view continues to be that the RBA will remain on prolonged hold at 2.00%. The market prices that the RBA's cash rate will be cut to 1.71% by mid next year.
Overnight the Bank of England left its policy rate unchanged at 0.5%, as expected. There was also no change to the 8-1 majority voting pattern. The MPC believe current global uncertainty, centred on China, "skewed risks to the downside", but said it was premature to conclude the UK economy would not be resilient. The market now prices a first BoE rate hike by Oct next year.
Overnight, in the absence of key US data releases, US yields drifted higher. US 10-year yields sit close to intra-night highs, at 2.23% currently.
Today look out for the NZDMO's auction of $NZ200m of NZGB2027s. The latest data showing offshore holdings of NZGBs is also due.
---
Kymberly Martin is on the BNZ Research team. All its research is available here.