Markets raise the odds of an Aussie rate cut following below-expectation AU CPI, also raises them for NZ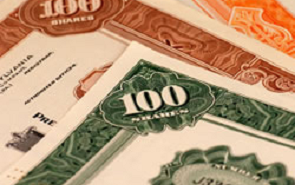 Overnight, US 10-year yields pushed up to 2.06% ahead of the US FOMC meeting, now at 2.09%.
The AU Q3 CPI release was the main event yesterday. Both headline and core quarterly measures came in 0.2% below consensus expectation.
The lower than expected outcome will mean the RBA will likely have to mechanically revise lower its CPI forecasts a little in next week's Statement of Monetary Policy.
However, our NAB colleagues' view is that the RBA will continue to hold interest rates at current levels near term. They see the Bank as still concerned about the property market, and also see signs that the domestic economy has been performing somewhat better in recent months. This is evidenced by above average business conditions and solid employment growth. Should there be any easing in house price pressures the RBA is well-placed to provide further support to the domestic economy.
The market now prices almost a 60% chance of a RBA cut at next week's meeting. It also prices a total of almost 50 bps of cuts by 2H next year, taking the cash rate toward 1.50%. AU 3-year swap promptly fell from 2.03% to 1.96% on the CPI release, where it has subsequently consolidated.
NZ yields also followed the move lower. Swaps closed down 4-5 bps across the curve. Bond yields closed down 5-6 bps. The market has slightly increased its pricing of an OCR cut today, to a 20% chance.
Overnight, US 10-year yields were fairly range-bound but pushed higher in the early hours of this morning, in line with the 6% rebound in the WTI oil price. US 10-year yields trade at 2.06% ahead of the US FOMC meeting. Post meeting they popped above 2.09%, as US 2-year yields pushed up from 0.63% to 0.70%, and the market moved to price almost a 50% chance of a Fed rate hike by year-end.
Hot on the heels of the Fed statement will be the RBNZ OCR Review at 9am (NZT). We believe the market under-prices the chances of cut today. We continue to see a trough in the OCR at 2.50% by year-end, a level that will be sustained throughout 2016.
---
Kymberly Martin is on the BNZ Research team. All its research is available here.