Retail data expected to rebound, but dairy prices expected to be 'pretty weak'. However markets will be dominated by Paris and safe haven shifts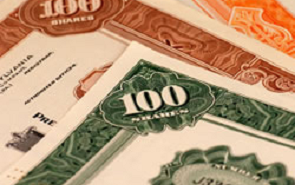 NZ swap and bond yields closed flat to down 2 bps on Friday.
US 10-year yields closed for the week at 2.27%.
It was a quiet end to the week in the NZ market. NZ 2-year swap closed down 2 bps, at 2.78%. This is close to where we calculate current 'fair value', based on our view the RBNZ will cut the OCR to 2.50% at its Dec meeting and leave it at this level throughout 2016.  However, we continue to see 2-year swap trading within a 2.65-2.90% range in coming months, as it responds to local data and offshore developments.
Key influences on the NZ short-end this week may be today's Q3 retail sales data and Wednesday morning's GDT dairy auction. We expect the former to show a good lift, confirming that the mediocre Q2 result was simply a pause for breath. This could help firm-up the short-end. However, Wednesday's dairy auction is shaping up to be pretty weak, which may cause the short-end to price in greater probability of a near-term RBNZ cut. Currently the market only prices around a 40% chance of cut at the RBNZ's 10 Dec meeting.
Data released on Friday showed that non-resident holdings of NZGBs ticked up to 68.8%, from 68.7% the previous month. This is well above average. There appears to remain solid offshore demand for NZGBs, despite increased global market volatility and a downward trend in the NZD.
On Friday night, US yields traded lower across the curve after the release of a disappointing US retail sales report. US 10-year yields were already drifting lower into the close, when the news of Paris terror attacks hit. From early evening highs above 2.31%, US 10-year yields closed for the week below 2.27%. The market still prices around a 65% chance of a Fed hike at its Dec meeting.
On Wednesday night, the US FOMC's Oct Minutes will be released, which may influence the market's expectations for the timing of a first Fed rate hike.
In the meantime, the weekend's events in Paris will likely dominate headlines, keeping a solid 'safe haven' bid for the likes of US Treasuries. However, US 10-year Treasuries will likely face resistance as yields approach 2.20%.
---
Kymberly Martin is on the BNZ Research team. All its research is available here.