ECB (in)action jolts yields higher. Markets need downward pressure to keep rates low. Eyes now on US non-farm payrolls report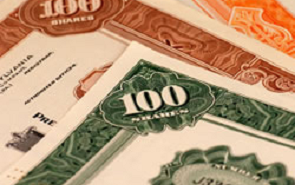 NZ swaps closed up 1-2 bps, while swap-bond spreads widened a fraction.
Overnight, US and German yields surged higher after the ECB disappointed in the magnitude of easing it announced.
US 10-year yields now trade at 2.31%.
In a relatively quiet day of trading, NZ 2-year swap closed at 2.73%. The market now prices around a 40% chance of a cut at next week's RBNZ meeting. Our core view remains a cut at this meeting. We believe, trading this view currently offers fairly attractive risk-reward, given market pricing.
Overnight, it was all about the ECB. The Bank announced a further 10 bps cut to its deposit rate (to -0.3%) and a six month extension to its asset purchase program. But this clearly fell well short of what the market had been led to expect by previous ECB rhetoric. German 10-year yields promptly traded up from 0.46% to 0.66%. US 10-year yields traded up from 2.19% to 2.31%.
The move illustrates the influence that offshore yields have had in keeping US long yields low, even as the market has priced a start to the Fed's hiking cycle. Expectations of continued easing from the ECB and BoJ have helped depress long-end US yields. But equally, yields will abruptly rebound if that downward pressure is removed.
Expect to see a steeper NZ curve today. We continue to see the NZ 2-10s curve steepening within a 75-125 bps range over the medium term. While longer-dated NZGBs will also likely sell-off today, we expect their move will not be as great as that seen in USTs. We therefore remain comfortable being positioned for NZGB-UST27s compression.
It's now all eyes on tonight's US payrolls report. Given the sharp step higher in US 10-year yields overnight, they are less vulnerable to a further jolt higher on a solid payrolls report. Still, a strong report could well see yields testing early-Nov highs near 2.37%.
---
Kymberly Martin is on the BNZ Research team. All its research is available here.