Markets surprised the RBNZ believes current settings will deliver inflation to the target band in the medium term. Aussie data also affects NZ short rates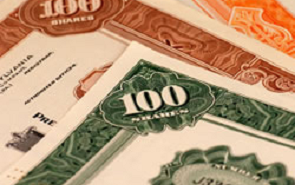 NZ curves flattened a little after the RBNZ meeting yesterday, as 2-year swap closed up 3 bps, while long yields fell.
US 10-year yields trade at 2.22% this morning.
The RBNZ cut its official cash rate to 2.50% yesterday, as we expected.  The Bank left open the potential for further cuts if necessary, saying it "will reduce rates if circumstances warrant".
But the Bank now believes that its medium-term inflation target can be achieved with current settings.
It was this later message that seemed to catch the market by surprise. It helps explain why NZ short-end yields and the NZD both pushed higher on the day, even when the RBNZ delivered a cut that had only been 50% priced ahead of the meeting.
The RBNZ's message is consistent with our view that it has a very high hurdle to further rate cuts. It is willing to apply the flexibility inherent in its mandate. This allows it to target inflation within a 1-3% range over the medium-term, rather than obsessing over current headline readings below this range. It also remains concerned for the contribution that low interest rates are making to bubbly house price appreciation.
Yesterday afternoon's above-expectation Australian employment report also saw AU short-end yields surge, with a little contagion to NZ short-end yields. AU 2-year swap gapped from 2.20% toward 2.30% on the report, before the market analysed the potential distortions in the unbelievably strong data.
Later, swaps drifted lower, but 2-year still closed for the day at 2.24%. The market now prices only around 14 bps of RBA cuts by mid next year.
NZ 2-year swap closed at 2.74%, close to 'fair value' based on our view the RBNZ will keep the cash rate unchanged throughout 2016, before considering a rate hiking cycle from mid-2017.
However, we expect that the market will remain inclined, at times, through H1 next year, to price further OCR cuts. This should keep 2-year swap in a 2.50%-2.90% range. Currently the market prices around a further 10 bps of RBNZ rate cuts for the year ahead. This is a fair reflection of risks.
Overnight, in the absence of key US data releases, US 10-year yields traded a very tight range around 2.22%. The Bank of England left policy unchanged as widely expected. The market continues to price a first BoE rate hike by early 2017.
---
Kymberly Martin is on the BNZ Research team. All its research is available here.