Volatility infects markets usually safe and stready. Yields trending higher in the US, Japan and Germany, but NZ still appears the most attractive despite recent falls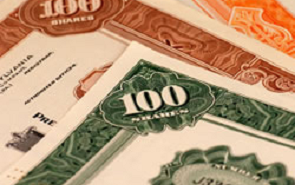 By Kymberly Martin

The NZ swap curve flattened yesterday.
Overnight, core yields pushed a little higher.
Yesterday, longer-dated NZ yields took their cue from the previous night's fall in offshore yields. NZ 10-year swap closed down 4bps, at 3.08%, flattening the 2-10s curve to 64bps.
Ahead of this morning's RBNZ meeting the market continues to price almost 40 bps of RBNZ cuts by year-end, but not much more than a 20% chance of a cut today. We do not anticipate a cut, but expect the RBNZ will strengthen its easing bias, in acknowledgement of increased global and domestic risks. These include disappointment in global growth indicators, increased NZ bank funding costs, weakness in the dairy sector and downturn in inflation expectations.
While we see the RBNZ as reluctant to cut, it may choose to recognise the balance of risks by showing a slight dip in its published 90-day bank bill track today (previously flat). Amongst other things, this may be an attempt to prevent a knee-jerk rise in the NZD. The Bank is likely increasingly uncomfortable with the resilience of the NZD TWI in the backdrop of falling dairy prices.
Overnight, the yield on Japanese 30-year bonds bounced from 0.47% (an historic low) back to 0.71%. This reverses the previous night's move that had been prompted by an auction of JGBs showing very strong demand. This is yet another example of increased volatility in markets traditionally perceived to be safe and steady. Overall however, yields at these low levels simply highlight the potential for the yield on NZGBs to appear attractive to global investors (even if close to historic lows). On Monday we will receive the latest update of the proportion of NZGBs held by offshore investors. At the last reading, in February, offshore holdings remained well above average, at 68%.
The general trend in US and German yields was also higher overnight. The moves were likely assisted by the bounce in Japanese yields and push higher in the global oil price. From afternoon lows around 1.82%, US 10-year yields now trade at 1.86%.
---
Kymberly Martin is on the BNZ Research team. All its research is available here.