ANZ NZ plans five and seven year bond issues seeking at least NZ$100 mln each but open to unlimited oversubscriptions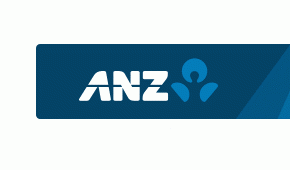 ANZ Bank New Zealand says it's planning issues of unsecured, fixed rate, unsubordinated bonds for five and seven year terms, and seeking to borrow at least $200 million.
The bank says the offers are to both institutional and New Zealand retail investors and comprise:  
• Up to NZ$100 million of a series of fixed rate bonds with a term of five years, a maturity date of 2 September 2021 and an indicative margin of 1.25% to 1.30% per annum over swap. And; 
• Up to NZ$100 million of a series of fixed rate bonds with a term of seven years, a maturity date of 1 September 2023 and an indicative margin of 1.48% to 1.53% per annum pver swap.
In both issues ANZ says it has the ability to accept unlimited oversubscriptions at the bank's own discretion. The offers opened on Tuesday, and are expected to close on Friday. 
"In respect of each series of Bonds the margin (which may be above or below the indicative margin) and the interest rate will be set following a bookbuild process on 26 August 2016 and will be announced by ANZ via NZX shortly thereafter," ANZ says.
The bond issues come after ANZ NZ CEO David Hisco recently spoke out about the overheated Auckland housing market, and said it was a challenge for the bank to source overseas funding to meet strong domestic lending demand. As reported by interest.co.nz last December, a new rule implemented by the Australian Prudential Regulation Authority means ANZ NZ must repay its Australian parent NZ$8 billion over five years.
"The Bonds are expected to be rated AA- by Standard & Poor's, Aa3 by Moody's and AA- by Fitch Ratings prior to the Issue Date. The Bonds will not be guaranteed by any person, and Australia and New Zealand Banking Group Limited does not guarantee ANZ. The Bonds are expected to be quoted on the NZX Debt Market," ANZ says. "The minimum application amount in respect of the Bonds is NZ$10,000 and in multiples of NZ$1,000 thereafter."
Kiwi Property Group offer
Meanwhile, Kiwi Property Group Ltd wants to borrow up to NZ$125 million through an issue of seven-year, fixed rate, senior secured bonds. The offer, to NZ institutional and retail investors, seeks $75 million plus up to $50 million in oversubscriptions.
"The offer will open with an indicative margin range of 1.65% to 1.85%, subject to a minimum interest rate of 4.00% per annum. An announcement of the actual interest rate on the bonds will be made following the bookbuild process, expected to be on 31 August 2016," Kiwi Property Group says.