Markets waiting for US Fed, which needs stability to act, but when markets expect that, it creates instability. Aussies add 'financial stability' to policy framework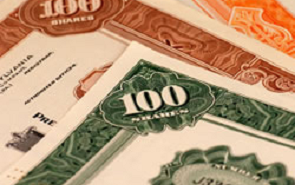 By Kymberly Martin

The market awaits the RBNZ's meeting on Thursday.
Overnight, core offshore yields traded in tight ranges.
Yesterday NZ short-end swaps pushed higher by around 1 bps, taking 2-year swap to 2.09%.
We believe it is premature to look for a sustained push higher in short-end yields. Rather we see NZ 2-year swap liable to trade a range between around 1.90% and 2.10% in coming months, as the market continues to toy with the idea of one to two further OCR cuts. The RBNZ's tone this week would need to significantly downplay the potential for further cuts in order for us to abandon our preference for receiving 2-year swap above 2.10%.
Currently the market prices less than a 5% chance of an OCR cut this Thursday. It prices a trough in the OCR around 1.68%, from its current level of 2.0%.
Overnight, German and US yields showed orderly trading in the absence of crucial data surprises or news-flow. US 10-year yields have traded a tight range around 1.69%, while US 2-year yields remain just above 0.76%. The market prices less than a 20% chance of the Fed hiking at its meeting this week (early Thurs morning NZT). It prices around 16bps of hikes by the December meeting.
Our core view remains for a December hike. However, the Fed's past reaction function suggests markets will need to remain fairly orderly in the run-up to the meeting in order to actually get it to over the line. The Fed may have unwittingly created a game of cat and mouse where market volatility spikes each time the market begins to truly believe a rate hike is imminent, thereby preventing the Fed from actually acting.
Today the RBA will release its September Minutes. These are the last from under Stevens' Governorship. Yesterday, the new Governor Lowe released the latest 'Statement of the Conduct of Monetary Policy', signed with the Treasurer to outline the RBA's policy framework. Changes to the previous version were very subtle. However, it was noteworthy that the new document now explicitly includes "financial stability" in the section related to the setting and objectives of monetary policy.
---
Kymberly Martin is on the BNZ Research team. All its research is available here.