US data keeps rates rising. Longer LGFA yields rise. McDermott reviews the challenge of "communicating uncertainty". Eyes on US non-farm payrolls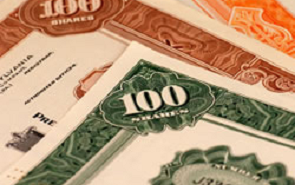 By Kymberly Martin

There was some further steepening of the NZ curve yesterday, instigated by offshore moves.
Overnight the sell-off in US Treasuries continued, taking the US 10-year yield up to 1.72%.
The short-end of the NZ curve remains relatively well anchored. NZ 2-year swap closed up 1 bps, at 2.06%, within the 1.90-2.10% range we see holding in the near-term. The market now prices around a 68% chance of a November OCR cut. These expectations have dipped a little in recent days. There was also concern these might be cooled further by published comments from the RBNZ's Assistant Governor McDermott, last evening. These were prepared for a panel on macroeconomic policy, in Melbourne.
However, there looked to be nothing new in the comments from a policy outlook perspective. McDermott discussed the challenge of communicating uncertainty. It's interesting that he used the example of OCR scenarios, as published in the August MPS. These both showed downside to the RBNZ's central OCR projections (which already included at least one more OCR cut). But to be clear, it was only used yesterday to illustrate how the RBNZ communicates uncertainty. A November rate cut remains our central view, which would take the OCR to the historic low of 1.75%.
Yesterday afternoon the LGFA conducted its latest auction. It attracted an average bid-to-cover ratio of 2.5x, weighted toward the longest-dated (2027) bond. However, there was a relatively wide range of successful bids. The LGFA 2027 bonds were sold at a weighted average yield of 3.29%.
Yesterday, in Auckland, the US Fed's Evans spoke at a scheduled gathering. He was quoted as saying "frankly, nobody knows" when the Fed will raise rates. And we thought it was only us. Our core view is for a December hike. Meanwhile the US OIS market prices 18 bps of Fed hikes for the December meeting.
US yields popped higher in the early hours of this morning, assisted by the strong ISM non-manufacturing release. US 10-year yields now sit at 1.72%. The top of their range (1.75%), reached in mid-September, is now in sight. Tomorrow night's US payrolls data is now the next hurdle.
---
Kymberly Martin is on the BNZ Research team. All its research is available here.