Fitch says Kiwibank cancelling a bond issue & having its capital questioned by the RBNZ, could hinder the bank's funding market access & hit profitability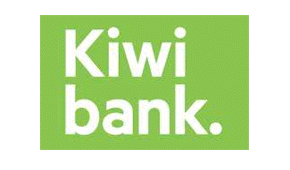 Credit rating agency Fitch says Kiwibank's dispute with the Reserve Bank over the regulatory capital validity of two bond issues could negatively impact the bank's access to funding markets and hit its profitability.
Kiwibank last week disclosed that the Reserve Bank has retrospectively decided $250 million worth of bonds issued by Kiwibank that provide the bank with regulatory capital, may not actually be capital after all. The Reserve Bank has concluded this in a retrospective preliminary view, Kiwibank said, and it's "working urgently" to resolve the issues with the Reserve Bank.
Against this backdrop Kiwibank pulled settlement of a proposed AU$175 million senior, unsecured bond issue, and said its shareholders, New Zealand Post, the New Zealand Superannuation Fund and the Accident Compensation Corporation, had confirmed their support as long term shareholders.
"Fitch notes that Kiwibank's access to term funding markets may be negatively affected until the regulatory dispute is resolved. The bank's wholesale funding portion accounted for 15% of total non-equity funding at end-2016, with no significant maturities until end-2017," Fitch said.
"Most of Kiwibank's funds are in the form of customer deposits from households and businesses. Fitch expects the bank to increase its liquidity holding and focus on raising funds in the deposit market. The agency does not expect the pending final decision by the Reserve Bank to draw out to a point where it will affect Kiwibank's ability to refinance long-term debt."
Fitch pointed out the stand-off with the Reserve Bank comes at a time of "greater deposit competition", which could affect Kiwibank's net interest margin and operating profitability in the short to medium-term. From a depositor's perspective, however, this may help push rates higher.
Nonetheless Fitch said the cancelled bond issue and the uncertainty around the two Kiwibank bonds issued on the bank's behalf by special purpose vehicle Kiwi Capital Funding Limited, will not immediately affect the bank's credit ratings.
"Fitch believes there is an extremely high likelihood that all three shareholders - New Zealand Post, New Zealand Superannuation Fund and the Accident Compensation Corporation - will provide financial support in the form of capital, if needed. The bank published a press release on 15 March stating that the shareholders remain committed and will ensure its capital position will not deteriorate if the RBNZ concludes that the notes do not comply with the capital rules. Therefore, investors should expect Kiwibank's total capital position to remain unchanged," Fitch said.
Kiwibank has an AA- rating from Fitch with a stable outlook.
*Friday's article 'RBNZ's Kiwibank capital move raises broader concerns, causes uncertainty,' named The Co-operative Bank among other NZ banks with convertible capital instruments on issue, like the Kiwibank ones questioned by the Reserve Bank. This is not right as, given The Co-operative Bank is of course a co-operative, such securities couldn't be converted into shares in the event of bank failure. Instead they would be written off.
*This article was first published in our email for paying subscribers. See here for more details and how to subscribe.