New Zealand's biggest bank to redeem $835m bond issue that used to pay investors 9.66% per annum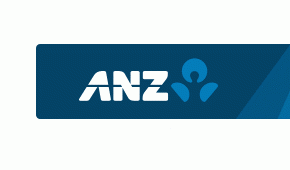 ANZ New Zealand is repaying a NZ$835 million perpetual subordinated bond issue that was issued in the high interest rate world of 2008.
The bank announced that it intends to repay investors holding the $835 million worth of bonds on the next call date, which is April 18. The ANZ bond is one of NZ's bigger non-government debt issues. Rabobank last year redeemed NZ's biggest ever non-government debt issue, which was a $900 million issue of perpetual, cumulative capital securities.
The ANZ bonds were issued in 2008. For the five years until 2013 they paid an interest rate of 9.66% per annum. In 2013 ANZ decided to reset the interest rate on the bonds rather than repay investors. The rate was reset at the equivalent of the five-year swap rate plus a margin of 200 basis points per annum, meaning investors have been receiving 5.28% per annum since 2013.
When it issued the bonds in 2008 ANZ said 75% by value went to retail investors, and that it had raised more than double its initial forecast.
If ANZ had decided to reset the interest rate on the bonds again rather than repay them, based on Monday's 2.74% five year swap rate and the 200 basis points margin, the new rate would be 4.74%. The bank's five year term deposit rate is currently 4.10%.
ANZ's likely to be able to find a cheaper source of funding to replace the $835 million perpetual subordinated bond issue, albeit with global interest rates forecast to rise this year the bank may wish to move sooner rather than later.
In terms of replacement funding plans, an ANZ spokesman would only say; "We don't talk about future issuance, but we are comfortable with our funding and capital position. The repayment is taken into account in our annual funding plan which typically incorporates several large bond maturities."
In last week's Monetary Policy Statement (MPS) the Reserve Bank noted bank funding costs eased slightly in the second half of 2017, as demonstrated by the chart below from the MPS.
*This article was first published in our email for paying subscribers early on Tuesday morning. See here for more details and how to subscribe.