Massey's Alison Brook finds that although there will be obvious major challenges in this crisis - and for some sectors existential - many of the changes that will emerge will not be negative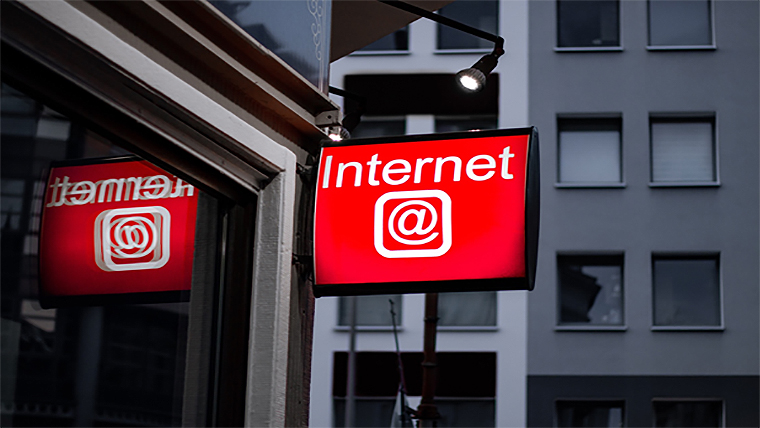 While everyone is dealing with the immediate effects of COVID-19 and the massive disruption it is causing to daily lives, a number of commentators are starting to make predictions about how life and work will change after the pandemic has subsided.
Technology-enabled transformations that previously seemed impossible to implement on a large scale will become business as usual.
Things that can move online will now do so out of necessity. We are seeing this already with the rapid transition to telemedicine, online learning and remote working.
Other aspects of our lives which we accepted as inevitable like global supply chains, mass tourism, business travel and large scale commercial real estate may now be challenged.
Questions about supply chain resilience
Globalisation has made it possible for companies to establish multi-country supply chains that enabled trade efficiencies and relatively low-cost growth. Jonathan Brill, global futurist at HP points out that the downside of these complex international supply chains is that they increase the impact of "synchronous economic shocks" such as the one we are experiencing. Many companies are finding out some of these supply chains were not as resilient as they thought as closures along the chain lead to shortages. Shannon K. O'Neill, a senior fellow at think tank Council on Foreign Relations, suggests that after the current crisis passes companies and even governments will insist on domestic back up supply for certain industries. As a result, companies may trade off a level of profit for supply stability.
Removing barriers to digital transformation
Most commentators seem to be in agreement that after the current huge shock to global markets and populations, the pandemic will remove existing barriers to digital transformation, allowing many sectors that had previously resisted change to innovate. Resistance to new technology tends to reduce once people become accustomed to using it in their daily life. Collaboration tools like Zoom reflects this shift. For many people Zoom video calls are now being used every day for work, education and to keep in touch with family and friends, and its share price reflects this – doubling year to date.
Telemedicine's moment to shine
Telemedicine has been around for years but was not widely used prior to the current crisis. In the US, CNBC reports that last year 90 percent of workers in the US had access to telehealth, but only 10 percent used it. In China, telemedicine platforms like JD Health have experienced a tenfold increase in consultations since the crisis began according to The Economist. The longer term-term benefits of shifting non-urgent medical consultations online and leaving the face-to-face interactions for the patients who need critical care could be huge in terms of streamlining the system and reducing costs.
The changing face of online education
The sudden mass closure of schools and universities in New Zealand and elsewhere has required a vast number of classes and courses to be delivered and assessed virtually. Based on a 2018 survey from Times Higher Education (THE), most tertiary educators have anticipated online degrees would be widely available by 2030 even for the elite universities. However many felt it would never be the preferred option for students who would still opt for face to face learning where possible. That sentiment may be changing. According to THE, senior figures in the sector are now expressing the view that while physical campuses will still be important "there may be no going back to a fully analogue model of university instruction".
Challenges and benefits of remote work
Remote work has been growing for a number of years and saw spikes in popularity after the SARS epidemic and 9/11. Companies around the world are now getting to grips with the challenges of having a full-time distributed workforce. Once the current crisis passes, they will also be well aware of the potential cost savings, from reduced requirements for office space to increased employee productivity.
Telecommuting is not an option for everyone however and while knowledge workers will find they can reasonably easily pivot to remote work after the initial disruption, other workers who may not have an internet connection, let alone a home office, will struggle to make the shift without support. The current shock has exposed the huge inequalities that exist in many countries, where the working poor often struggled to survive on their earnings even when things were good. After the crisis has subsided it is likely that certain concepts which were not considered mainstream like universal basic income and (in the US) mandatory paid sick leave will become central to policy debates.
Whatever happens, we are unlikely to go completely back to business as usual.
However, as futurist and geopolitical expert Jamie Metzl pointed out at the recent COVID-19 Virtual Summit, we are in a position to make it a change for the better.
Unlike after the Spanish Flu in 1918 when only 20% of the world were literate "We have more educated people, stronger connections, faster sharing of information, and more technological tools and scientific knowledge than ever before in history". While no one would have chosen the terrible situation we find ourselves in, it could be that all of the digital innovation of the last decade has been preparing us just for this moment.
---
*Alison Brook is from the Knowledge Exchange Hub at the Massey University campus at Albany, Auckland. She is on the GDPLive team. This article is a post from the GDPLive blog, and is here with permission. The New Zealand GDPLive resource can also be accessed here.