Country's largest airport says it is moving swiftly to respond to 'abrupt changes' in the market and has obtained covenant waivers from its bankers till the end of 2021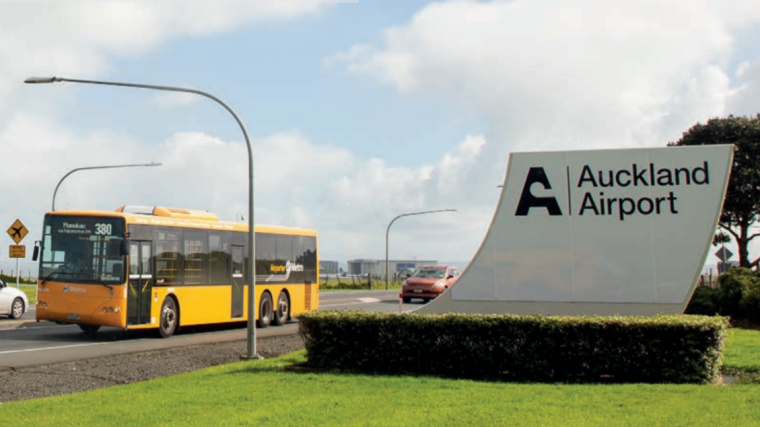 About a week and a half after suspending $2 billion worth of new projects including a second runway, Auckland Airport is going to the market with a whopping $1.2 billion capital raising.
In addition the company says it has "secured significant support from its lenders", including covenant waivers from its banking group and extensions to all bank facilities due to mature before December 31, 2021. As well as the previously announced measures including the cancellation of the interim dividend, suspension or cancellation of certain capital expenditure, and reduction in operating costs, Auckland Airport has also suspended all future dividends while the debt covenant waivers are in place.
The company is raising $1 billion through a fully underwritten placement of shares to institutional investors and another $200 million (this portion not underwritten) through a share purchase plan (SPP). The company went into a trading halt on Monday to undertake the capital raising. The $1 billion institutiional placement has been underwritten to a "floor" price of $4.50. The company's shares last traded at $5.04, which was down some 38% in the past 12 months.
Auckland Airport chair Patrick Strange said the company was moving swiftly to respond to the "abrupt changes" in the market and the first priority had been to ensure the ongoing safety and security of the operation.
"The outbreak of Covid-19 has changed travel and trade markets virtually overnight, and like many organisations, our business has been materially impacted. Auckland Airport will have a critical role to play in New Zealand's long-term recovery, and we need to act now to secure our future."
The company said the proceeds from the share issue were expected to provide the company with liquidity of around $1.258 billion, which was expected to be sufficient to meet all operating, investing and financing cash flow obligations "under a range of recovery scenarios".
Auckland Airport is not the first major company to go to shareholders seeking support since the onset of the virus crisis (retailer Kathmandu raised over $200 million last week) and it will not be the last. Some very large New Zealand corporates could be expected in coming weeks and months to seek to shore up their balance sheet in the face of plummeting revenues.
Chief Executive Adrian Littlewood said Auckland Airport was acting to strengthen its balance sheet and ensure it remains well capitalised during this period of strict border controls and significantly reduced passenger numbers, and to ensure it is strongly positioned for a post COVID-19 recovery.
"The COVID-19 pandemic has had a significant impact on Auckland Airport's operations and will continue to do so under the current border restrictions, and through the subsequent recovery period. Impacts to Auckland Airport's operating environment have been characterised by a substantial decline in international and domestic passenger numbers and a material decline in aeronautical and non-aeronautical revenue.
"Auckland Airport has been serving New Zealand for more than 50 years and we will be here for many more years to come. We provide critical infrastructure to support New Zealand's economic growth and we look forward to making a strong contribution to our nation's long-term recovery. But for now, our focus has to be on the near term. We are wasting no time in taking necessary steps to ensure our organisation remains resilient throughout this crisis and emerges in a strong position once the trading environment improves," Littlewood said.
Auckland Airport expects to incur about $275 million of capital expenditure between April 2020 and 31 December 2021, with the capital programme focusing on essential safety, asset replacement, maintenance and resiliency (including the planned runway pavement replacement), in addition to finishing projects sufficiently close to completion.