An obtusely-worded update from NZ's only fuel refiner appears to indicate the company is favouring a previously signalled option to become solely a fuel importer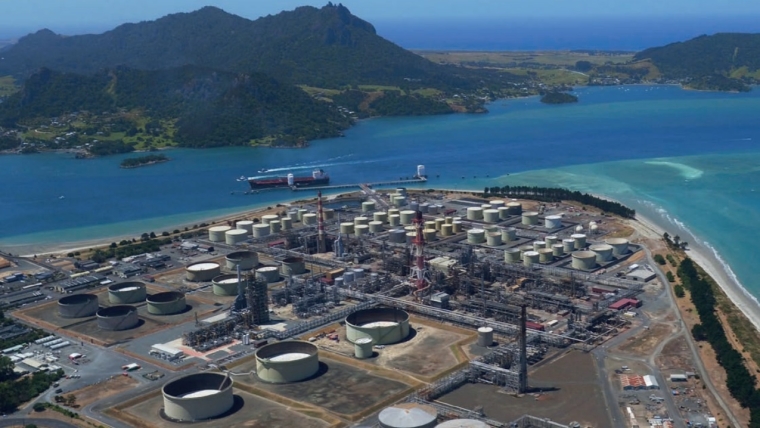 The company that owns New Zealand's only oil refinery, at Marsden Point in Northland, looks as though it is favouring and moving ahead with a previously signalled option to quit the refining business and become merely a fuel importer.
Refining NZ provided NZX on Thursday with a jargon-heavy and obtusely-worded "update" on its strategic review announced on April 15 this year.
Reading heavily between the lines it seems clear that the company's intention at this point is to press ahead with a plan to convert the refinery to an import terminal.
The statement also appears to indicate the company will focus on supplying fuel into the Auckland and Northland markets.
It also refers to now developing plans to "simplify refinery operations and structurally reduce operating costs". It doesn't give any specifics on what that entails.
Fuel company Z Energy, which is both a shareholder in and customer of Refining NZ said in its own statement to the NZX that Refining NZ was "moving in the right direction".
Z's chief executive Mike Bennetts said Z had made it clear to the board of Refining NZ, to Z shareholders and to its customers, "that we believe moving to an import terminal model is the best outcome for the refinery and New Zealand".
Refining NZ says it "will continue to evaluate a possible future staged transition to an import terminal, including exploration of a commercial framework with customers, overseen by the Independent Directors".
"This process will include consideration of the optimal timing of any conversion, the sequencing of supply chain changes, the scale of costs related to an import terminal conversion program, and the range of commercial terms for terminal and pipeline operations," the statement says.
The funding requirements for any conversion would depend on "the exact configuration of any terminal conversion, its commercial framework and timing".
Shareholder approval would be required.
A further update on the review is to be provided by the company by the end of the September quarter this year.
The company's chairman Simon Allen said Refining NZ was "committed to delivering a strategic outcome which delivers sustainable returns for our shareholders over the longer-term".
"At the same time, we are conscious of the significance of the options under consideration and the potential impacts on our people and the local community.
"We will continue to work closely with all stakeholders to ensure the right decisions are made and implemented in a planned and co-ordinated way to ensure the safe, reliable supply of quality fuels to New Zealand now and into a lower carbon future, while managing the impact of changes on our people and the local community," he said.