Government tweaks eligibility criteria of new COVID-19 Resurgence Support Payment and provides a refresher of other support available to businesses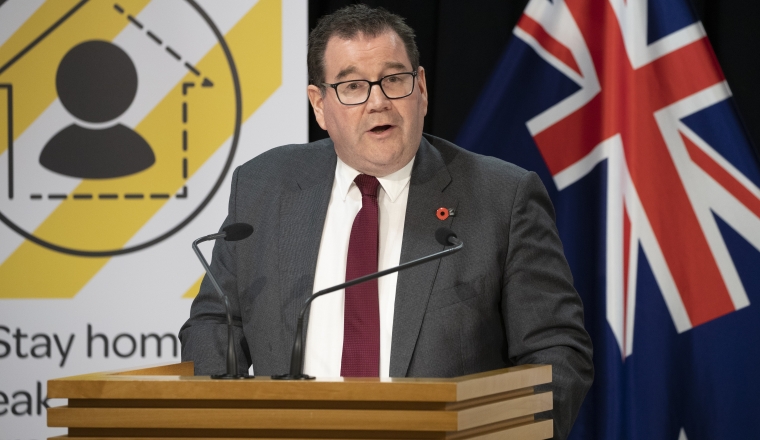 The Government is tweaking the eligibility criteria of a new payment for businesses affected by COVID-19.
In December, Finance Minister Grant Robertson said businesses nationwide would be eligible for a Resurgence Support Payment if any part of the country moved to Levels 2, 3 or 4 for seven days or more.
He said they would need to have experienced a 30% drop in revenue over a 14-day period, due to a change in alert levels, to be eligible.
On Tuesday, Robertson said this timeframe is being shortened to seven days.
Qualifying businesses can get $1500 plus $400 per employee up to a total of 50 fulltime equivalents ($21,500).
The Prime Minister will provide an update on Wednesday on whether Auckland's Level 3 lockdown and the rest of the country's Level 2 restrictions will be extended.
If restrictions are extended beyond seven days, businesses can include the initial three-day restriction period when figuring out whether they're eligible.
Robertson said: "We acknowledge the concerns of the business community about Alert Level rises and have made this change as we want to get money out the door quickly to affected businesses.
"This payment recognises that some businesses face one-off costs or impacts to cashflow when we step up an Alert Level to follow public health advice.
"The payment is structured to provide most support to smaller firms who are most likely to face cashflow issues but will be available to all businesses and sole traders."
Legislation will be introduced to Parliament under urgency on Tuesday to establish the Resurgence Support Payment.
Wage Subsidy 
As interest.co.nz has been reporting, the Wage Subsidy will be available nationwide if any part of the country is in Level 3 or 4 for seven days or more.
The value of the subsidy will remain the same ($585.80 per week for a full-timer and $350 for a part-timer).
But rather than businesses showing a 40% decline in revenue compared to the previous year, they will have to show a 40% decline compared to the six weeks prior to the alert level change.
The support will be provided in two-weekly payments and total support will match the duration at Alert Level 3 or 4 rounded to the nearest fortnight.
Around $14 billion has been paid in Wage Subsidies to support 1.8 million jobs to date.
Short-Term Absence Payment 
There is also a new Short-Term Absence Payment available.
The employer of anyone who needs to stay home while awaiting a COVID-19 test result (or needs to stay home while a dependent awaits a result) can receive $350. Information is available here.
Leave Support Scheme  
The employer of anyone who needs to self-isolate because of COVID-19 can receive a one-off payment of $585.80 if the employee works fulltime, or $350 if they work 20 hours or less per week. Information is available here.
Loan schemes
80% government-backed bank loans are also available to businesses via the Business Finance Guarantee Scheme.
Meanwhile fully government-backed loans, administered by the Inland Revenue, are available to businesses via the Small Business Cashflow Loan Scheme.
The criteria of these schemes have been broadened a number of times, so businesses that weren't eligible when they were launched may be eligible now.