Govt signals plans to charge overseas tourists and visitors to natural hotspots more, but won't dish out more money to keep struggling tourism businesses afloat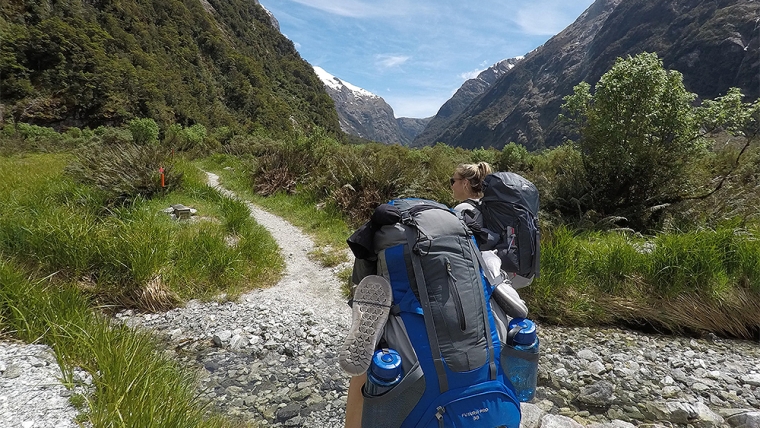 Tourism Minister Stuart Nash is visiting Queenstown, bearing no gifts for struggling tourism businesses.
Rather, he has delivered a message, regions overly-reliant on tourism need to diversify, "because we don't want to be in this situation again".
He said the country also needs to adopt a more sustainable model of tourism once borders reopen.
In essence, overseas tourists will have to pay more to come to New Zealand, as will visitors to naturally significant tourism spots.
Nash said, "I would like to see changes in pricing strategies across our public assets, so that they become financially self-sustaining.
"I would like this to include a closer look at existing local levies, changes to the International Visitor Conservation and Tourism Levy.
"I will be working closely with the Minister of Conservation on her approach to pricing for public conservation lands and waters."
Nash said he would also look at changes to the "freedom camping regime".
As for the here and now, he said: "Further support for tourism in 2021 requires a more structural approach for those who need it most. 
"I am considering potential next steps till borders re-open, such as making it easier to hibernate firms and to start up again; help to diversify regional economies over-reliant on international tourism; and deployment of tourism workers to other sectors."
Nash said the focus would be areas most affected by COVID-19, including South Westland, Queenstown Lakes, Fiordland, MacKenzie District-Aoraki Mt Cook and Kaikoura.
He recognised Auckland had taken a hit from the lack of international tourists, but said this wasn't severe enough to cripple the Auckland economy.
The Government last year allocated $400 million towards helping the tourism sector. However it was criticised for cherry-picking businesses to receive support.
Nash said he wanted the tourism sector to be involved in the transition.
"This could involve an Industry Transformation Plan where tourism operators join government agencies, workers' groups, and iwi to improve the sustainability of the sector," he said. 
"I remain committed to my four key principles for transforming the tourism sector: Brand New Zealand must be protected; we cannot return to business as usual; the full cost of tourism must be priced into the visitor experience; and the Government intends to work in partnership with the sector to achieve change."
See Nash's speech to the Otago University Tourism Policy School conference in Queenstown here.