Quality healthcare services are hard to find for most people in China. Mark Tanner reports that big tech is seizing the opportunity and is rolling out innovative services, some of which other countries could copy to meet their deficits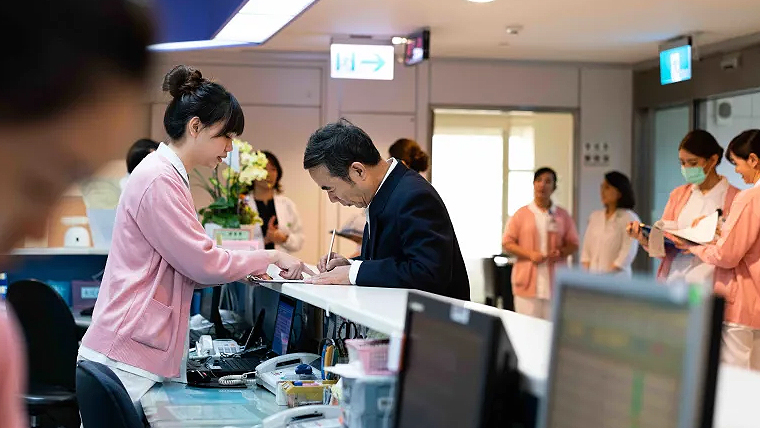 By Mark Tanner*
A trip to a public hospital in China can be a jostle to get the ear of a doctor, reminiscent of students vying for the attention of a university professor at the end of a fascinating lecture. The crowds and chaos highlight the shortage of doctors in the country, which number half-to-a-third per capita of those in most developed countries. The situation has become more acute as the population ages and lifestyles change stemming from pollution, sedentary lifestyles, altering diets and rising wealth; driving up obesity, diabetes, strokes, heart disease and lung and liver cancers.
Since ancient times, Chinese have been proactive about their health. They have exercised this through traditional Chinese medicine (TCM) such as using the warming and cooling nature of foods to balance the body's yin and yang. Avoiding crowded public hospitals has added further incentive to look after one's health and avoid illness.
Concerns around health and immunity have only become more important as a result of Covid, driving health products and healthy claims for consumers in many categories. As a result, Chinese consumers are applying many of the balancing principles of TCM with natural healthy food, health supplements and popular western approaches such as fitness. Over the past decade, the number of official marathons has grown from 22 to almost 2,000. Gyms, yoga studios and other sports venues have seen similar rises, each creating massive industries and interest groups which can provide opportunities for marketers in both sales and connecting with target markets.
Yet even with Chinese consumers' proactive approach to health, hospitals continue to creak under the enormous demand of the sick and needy. China's tech giants have been quick to improve the situation. Many of the biggest names have developed telemedicine platforms to provide more efficient services to the masses, allowing patients to avoid the unwell mobs at the traditional facilities through convenient online consultations 24 hours a day, with a little AI thrown in. The platforms have also provided a route for doctors to top up their relatively low salaries or even avoid being mobbed altogether.
2020 was a bumper year for the telemedicine platforms. Not only did they attract patients - Alibaba Health counted 520 million users for the year ended March 2021 - but they also increased the much-needed doctor count to give consultations. About 10% of China's 3.86 million doctors are thought to be on platforms, and that number is only expected to rise. Last year, JD.com raised the number of doctors registered on its platform to about 110,000, up by roughly 12 times from the year prior. Ping An's Good Doctor app increased the number of doctors on its platform by 240% to about 23,000 to service its 370 million customers. Tencent's WeDoctor has over 270,000 doctors.
The amount consumers pay for the services depends on the doctor, but a 15-minute video appointment usually costs around ¥50 ($7.80) - about the top range of what you'd pay at a public hospital. Many of the services provided by the platforms really don't need a long painful visit to a GP or hospital, with similar outcomes achieved through a video call.
There are a couple of big takeouts from the rise of telemedicine platforms in China. The platforms are businesses, and are looking to further monetise their platforms, which is likely to increasingly provide marketing and sales opportunities for products and services related to health. From a wider view, the platforms provide many lessons for almost every other country whose health systems are straining and are in dire need of a new way of providing solutions on scale. Something to think about.
---
Mark Tanner is the CEO of China Skinny, a marketing consultancy in Shanghai. This article was first published here, and is re-posted with permission.